Engage Fundamentals 2.0
Engage Fundamentals takes all the learning benefits and interactive features of ATI's leading Engage Series and puts them to work for Fundamentals content. Beyond the variety of interwoven activities, multimedia, unfolding case studies, EHR Tutor documentation, quizzes, podcasts, annotation capabilities, many ready-to-use educator resources, and more, Engage Fundamentals also:
Brings consistency and confidence to students learning skills techniques with integration throughout of relevant fundamentals skills videos and checklists from ATI Skills Modules – the same resources they'll use for these techniques across the curriculum.
Offers a defining focus on clinical judgment, including a full chapter dedicated to the clinical judgment process.
---
With 2.0 updates for fall 2022, students now enjoy:
Faster and easier navigation with a brand new user experience
Easy on-the-go listening with text-to-speech
Conversational learning through podcasts
Annotation options such as highlighting and note-taking
Documentation activities embedded with EHR Tutor
Test banks with NGN items
Additions to the Clinical Judgment Process module with additional alignment to and incorporation of the NCSBN's Clinical Judgment Measurement Model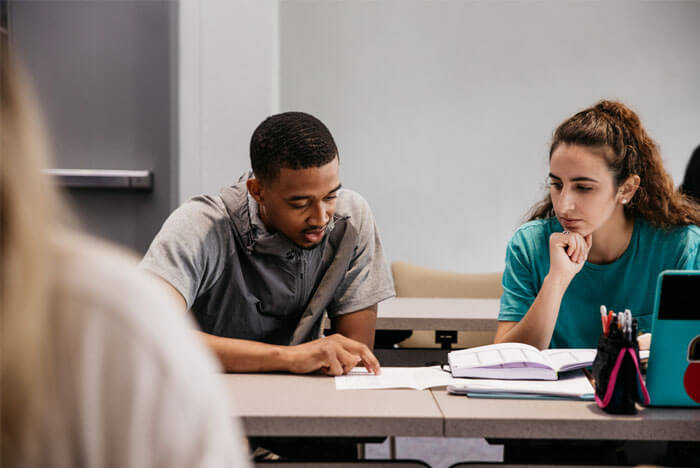 ---
40 Modules
Content designed to replace a textbook means our extensive team of expert nurse educators and other teams of subject matter expert reviewers have ensured all the right evidence-based, need-to-know information for today's nurse generalist is included. And that's a promise we'll always uphold with ongoing annual reviews and updates to ensure the latest evidence-based practices are used – a challenge for traditional printed textbooks. Plus, easily explore where content addresses AACN's latest Essentials with student call-outs as they learn. Explore the full list of ready-to-use educator resources and reporting capabilities at atitesting.com.
Unit 1: Nursing Practice
Nursing Foundations
Scope and Standards of Practice
Unit 2: Health Care Systems
Health Care Delivery
Health Promotion, Wellness, and Disease Prevention
Health Policy
Unit 3: Professional Nursing
Communication
Documentation
Ethical and Legal Considerations
Professionalism and Leadership
Unit 4: Clinical Decision-Making
Clinical Judgment Process
Priority Setting Frameworks
Managing Client Care
Unit 5: Psychosocial Concepts for Nursing Practice
Human Growth and Development
Inclusion, Equity, and Diversity
Grief
Self-Concept
Stress and Coping
Unit 7: Physiological Concepts for Nursing Practice
Comfort, Rest, and Sleep
End-of-Life Care
Elimination
Fluid, Electrolyte, and Acid-Base Regulation
Gas Exchange and Oxygenation
Hygiene
Nutrition
Pain
Sensory Perception
The Surgical Client
Tissue Integrity
Unit 6: Foundational Concepts of Nursing Practice
Collaboration and Teamwork
Evidence-Based Practice
Informatics
Patient-Centered Care
Quality Improvement
Safety
Infection Control and Isolation
Complementary and Integrative Health
Medication Administration
Mobility
Client Education
Vital Signs