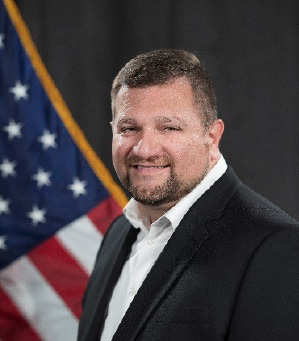 Gary Brack, MSN-Ed, RN, NE-BC
Northern Career Institute (Willoughby-Eastlake, Ohio)
Prof. Gary Brack is an experienced nurse educator with more than 25 years of clinical practice experience. Prof. Brack began his career as a licensed practical nurse in the emergency nursing setting and instantly developed a respect and passion for the practice of nursing. Throughout his distinguished career in nursing, Prof. Brack has worn many hats including nurse, educator, supervisor, director, administrator, and risk manager. His solid knowledge base of leadership, administration, and project management has had a very positive impact on patient-centered care. Prof. Brack was nominated for the John F. Kennedy Profile in Courage Award for advocating for safer nursing practices through safer staffing models and dedication to the betterment of the lives of the most vulnerable. He holds a master's of science degree in nursing with a specialty focus in nursing education along with board certification as a nurse executive through the American Nurse Credentialing Center. As a nursing instructor, he has designed and implemented numerous case studies, simulations, and classroom activities that allow students to examine critically evidence based-techniques that promote therapeutic communication, as well as overcoming sources of bias, even as they construct their own concept of patient-centered care. Prof. Brack has used every opportunity to both role model and educate students on the importance on developing personal leadership and management skills so, as nurses, they are inspired to positively impact their patients at the bedside, local, national, and world levels.
What Prof. Brack has to say:
"Over the years, I have had the privilege of working with students from all walks of life, and I am constantly amazed by their resilience, creativity, and passion. Each of my students is unique, and I make it a point to get to know them as individuals. By understanding their strengths, weaknesses, and learning styles, I am able to create a learning environment that is supportive, engaging, and challenging. Teaching is not always easy; it requires patience, dedication, and a willingness to freely give of yourself, often working long hours. But when I see my students succeed — whether it's mastering a difficult concept, acing an exam, or pursuing their dreams — I know it is all worth it. I firmly believe that teaching is a partnership between the teacher and the student. As a teacher, my job is to provide guidance, resources, and support. But, ultimately, students must take responsibility for their own learning. I encourage my students to ask questions, challenge themselves, and take risks. One of the things of which I am most proud in my teaching career is the connections I have made with my students. I have had the opportunity to work with students from diverse backgrounds and have learned so much from each one of them. I believe when students feel connected to their teachers, and their peers, they are more likely to take risks, persevere through challenges and achieve their goals. And, I get to be part of it. I am humbled and honored. I feel it is a privilege to inspire and motivate others to be better. Teaching is not just a job for me; it is a calling. I am excited to attend the National Nurse Educator Summit and engage in dialogue with fellow educators to share pedagogic practices. Our school utilizes and incorporates ATI products into the lesson planning, and we have found it increased the students' overall comprehension of material. I find ATI product content is easy for the students to understand and is extremely beneficial in helping students to master some of the more difficult or challenging lessons. The resources within ATI are great adjuncts to prepare the students for their NCLEX."
What a peer had to say about Prof. Brack:
"Mr. Brack encourages faculty and students alike to cultivate a healthy professional identity and often offers to tutor students on his own time and to act as a mentor to faculty as they develop their skills. He maintains an active role in the student experience by working with the administrative team to promote their success. By nurturing these emerging professional identities, his goal has historically been to promote the development of resilient nurses who will serve the community at large in the most knowledgeable, skilled, and ethical manner possible." — David Foley (peer)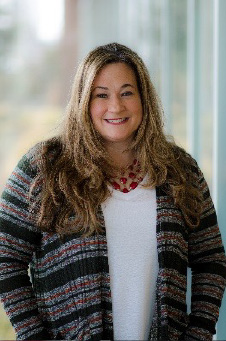 Dawn M. DePriest, DNP, ARNP, FNP-C
Washington State University
Dr. Dawn DePriest started her nursing career as a BSN graduate from Saint Anselm College in 1995. Her career began as an Air Force ROTC graduate and led to 20 years of active-duty service as an officer in the U.S. Air Force. Dr. DePriest started as a bedside nurse and has worked with teams in the inpatient and outpatient arenas before becoming a flight nurse. Her focus was as a disaster planner and educator in support of operations not just at home but across the globe. She received her DNP at Washington State University as a family nurse practitioner and later joined Washington State University as faculty in 2015 at the College of Nursing. She has a wide variety of expertise in experiential learning and simulation and appreciates the collaborative development of nursing educational methods to promote better patient care and outcomes. When she is not teaching or leading the Experiential Learning program across the college's four campus locations, she practices acupuncture with Traditional Chinese Medicine as an integrative approach to promote whole-person health and well-being.
What Dr. DePriest has to say:
"I am honored and incredibly humbled to receive the Nurse's Touch Award! I could not be the educator I am without the support of my incredible colleagues, nursing leaders, and students. As an educator, I am also a lifelong learner, and ATI has been a platform to advance the art and science of experiential learning with innovation to transform nursing education and practice. I am grateful to be a part of shaping the nurses of tomorrow to deliver person-centered care in the rapidly changing healthcare environment."
What a peer had to say about Dr. DePriest:
"Dawn participates with local and national professional organizations to ensure quality to all aspects of nursing practice. As a change leader, she knows how to always continue to learn, continually challenging herself. She is an excellent clinician, keeping her assessment skills sharp. She understands the complexities and challenges in the nursing community. Currently, she works with the Washington State Nurses Association and advocates for nurses working in clinical situations. She understands the gravity of her decisions and ethical implications of complex situations. She works across programs at the university, primarily with the College of Medicine. She brings the nurses unique skills, perspective, and values to help medical students understand the care of a complex patient outside the disease model of care. She understands and lives the unique art and science of being a nurse. I cannot think of anyone more deserving of this award." — Wendy Williams-Gilbert (peer and 2021 Nurse's Touch Award honoree)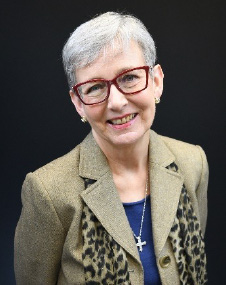 Belinda Terrell Fuller, MSN, BSN, ADN
Gadsden State Community College (Alabama)
Prof. Fuller has 46 years of experience as a registered nurse. During that time, she has held multiple positions in acute care, including a coronary care unit and cardiac rehabilitation, general medical/surgical care, and as a Lamaze childbirth educator. In 1996, she shifted to working as an adjunct nurse educator at Gadsden State Community College, moving to a full-time nurse educator position in 2001. She has been involved in various local community and service activities including participating in international medical/missions trips to Honduras, Cuba, and Haiti.
What Prof. Fuller has to say:
Receiving the Nurse's Touch Award is a great honor. I am humbled by my program director's nomination. (Thank you, Dr. Mullinax, for this opportunity. Even more, thank you for being an encourager and supporting me as I have tried new approaches and active-learning techniques with our Level One students.) We utilize team teaching throughout our program. I am privileged to work within an exceptional team. Each individual educator brings different strengths and strategies to the table, yet we share a common goal: To prepare our students to become successful, safe, and effective nurses. I look forward to the ATI Summit. I hope to learn to use ATI tools more effectively in order to further engage the students within the classroom setting.
What a peer had to say about Prof. Fuller:
"Belinda is the picture that I have always had in my mind of a true professional nurse. She puts patients first and teaches students how to be their advocate. She maintains a professional appearance at all times, as well as a professional demeanor, especially with students. She also is always professional in interactions with her peers. Belinda has taught the concept of professionalism for many years in our nursing program. She teaches new nursing students about professional behavior, conflict resolution, legal and ethical issues, scope of practice, and clinical decision-making, as well as how to work with the interdisciplinary healthcare team." — Cynthia Mullinax, peer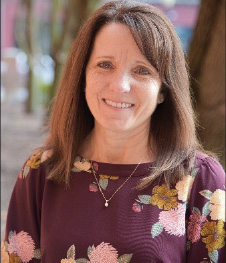 Paula Kustenbauder, DNP, RN, CCRN, CNE
Pennsylvania State (Altoona, Pa.)
Dr. Kustenbauder is an Assistant Teaching Professor at Penn State — Altoona Campus. She has been a nurse educator for 13 years and teaches medical-surgical concepts to third- and fourth-level BSN students. Dr. Kustenbauder has been a practicing Registered Nurse for 31 years. Most of that time has been spent as a staff nurse in the medical intensive care unit where she still works today. Her DNP quality improvement project focused on compassion-based communication skills and implemented a program for medical-surgical/oncology nurses.
What Dr. Kustenbauder has to say:
"Although I am honored to receive the Nurse's Touch Award, I am very humbled by it. Being a nurse and a nurse educator are blessings to me. My compassion and fulfillment to do both are gifts from God and supported by the love of my colleagues, family, and friends. Receiving an award for doing what seems so natural and joy-producing is humbling, but I am appreciative of being recognized for making a difference in the lives of my students. I often make the statement that I do not see myself as a leader because I do not do the amazing things my nursing colleagues do. Receiving this award validates that, sometimes, it really is the little things that make a lasting and impactful difference. I look forward to attending ATI Summit because ATI has a tremendous array of innovative ideas and products to enhance learning for students and teaching strategies for nurse educators."
What a peer had to say about Dr. Kustenbauder:
"Dr. Kustenbauder has been a nurse for more than 30 years. She began teaching 13 years ago. She is a Certified Critical Care Nurse and a Certified Nurse Educator. Twice she received the Guardian Angel award from the hospital where she continues to practice. This is recognition from a patient or family for outstanding compassion and care provided. She was also a finalist for the PA Nightingale Teaching Award (nominated by a former student). Students hear positive comments from those who work with her in the hospital. In the clinical setting, Dr. Kustenbauder exemplifies compassion and caring, not only for the patients and their families but for her coworkers. She teaches her students that being a professional includes knowledge, patience, honesty, trust, and love for those for who you provide care. She expresses the need to make a change if you lose any one of those qualities. As evidenced by student feedback, her students know that she is a genuine, kind, and compassionate person. She is respected by her colleagues and students." — Suzanne Kuhn, administrator
2021 Winners
Sharon Ortega, Ambria College of Nursing
Valerie Vanderhoff, Penn State Fayette, Eberly Campus
Wendy Williams-Gilbert, Washington State University
Lacey Wallace, Middle Georgia State University
2019 Winners
Teri B. Ashton, Three Rivers Community College
Anna Montejano, Point Loma Nazarene University

Lynda Poly-Droulard, Oakland University

Danielle Quintana, University of Houston College of Nursing
2016 Winners
Patti McFadden, Louisiana Tech University
Diana Patterson, Yuba College
Tara A. Benko, Mount Aloysius College
Naomi Jones, Ivy Tech Community College
2013 Winners
Cathy Snelson, Kent State University
Mary Murphy, Fairfield University
Debra Allen, Chester Career College
Ann Marie Kopeikin, Santa Barbara City College
2018 Winners
Ashley Graves, Mount Carmel College of Nursing
Maryann Hogan, University of Massachusetts
Anita Stephen, University of Florida
Colleen Nevins, California State University
2015 Winners
Danielle Brownlee, Jones County Junior College
Patty Beamer, Wichita State University
Alene Homan, Clearfield County Career And Technology Center
Anne Stark, Santa Barbara City College
2012 Winners
Rebecca Harrell, Northwestern State University – Cenla Campus
Nancy Moore, South Tech Academy
Kathryn Rexrode, Salve Regina University
Kathleen Rogers, Ursuline College
Margaret Sherer, Portland Community College
2017 Winners
Katherine Carter, Louisiana State University
Kristie Davis, Trinity Washington University
Lori Hill, Mount Carmel College Of Nursing
Peter Miskin, De Anza Community College
2014 Winners
Dr. Terri Liberto, La Roche College
Stephen Campbell, Rasmussen College School of Nursing
Julie Baldwin, Missouri Western State University
Raelene Brooks, Mt. San Jacinto College
Nominations will open in fall 2023