Comprehensive Live NCLEX® Review
The Comprehensive Live Review is an all-inclusive, live or virtual study session covering essential nursing content that aligns with the NCLEX blueprint. An engaging, interactive format, students can expect tips on test-taking strategies, critical-thinking exercises and Q&A practice. Due to the intensive nature of the course, students who complete an ATI Live Review have a substantially higher NCLEX pass rate than the national average.
What to expect:
Focused instruction by a nurse educator with at least 5 years of teaching experience and a minimum of a Master's Degree in Nursing, as well as experience with ATI products and knowledge of the current NCLEX detailed test plan
Interactive teaching strategies and games to make learning fun and ease test-taking anxiety
Access to new assessments, including alternate format items with detailed rationales to study post-review
Critical-thinking and test-taking strategies
The Comprehensive NCLEX Review Book to help students continue their prep
For more information about the ATI Comprehensive Live Review, contact your Client Executive.
contact us
The proof is in the pass rates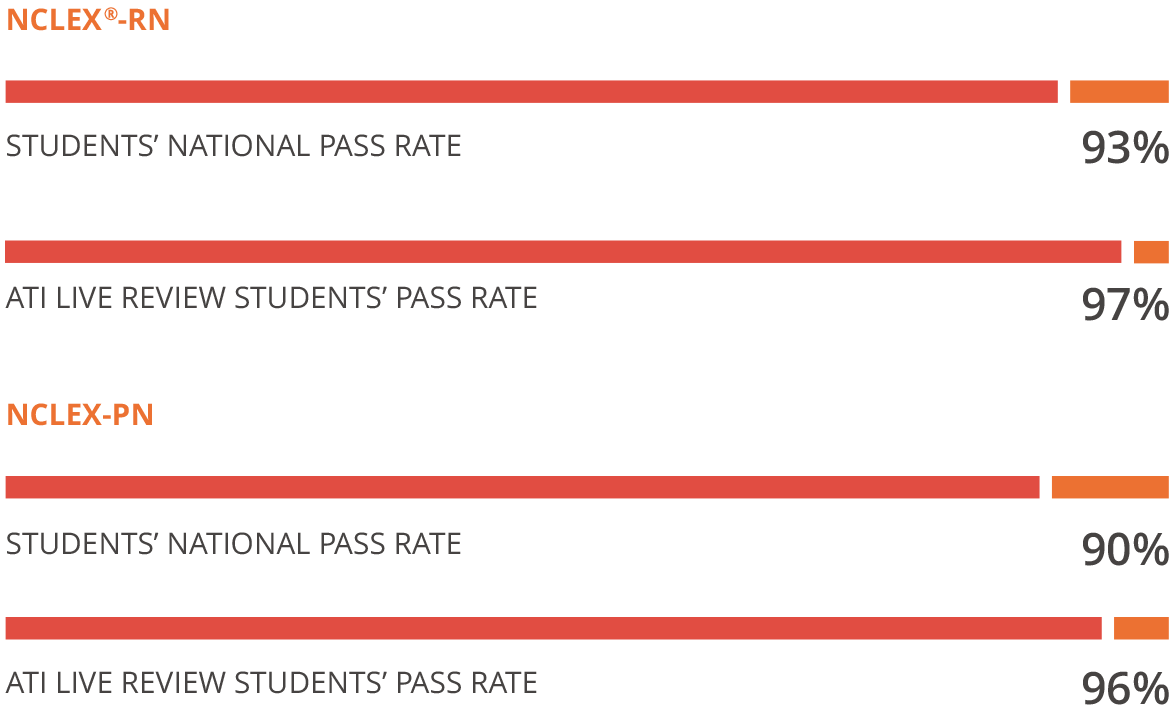 *All NCLEX pass rate data based on July 2021- December 2021 NCLEX-RN and PN test takers. National pass rates were obtained from the NCSBN website and are for first-time, US-educated NCLEX-RN test takers. Virtual-ATI pass rates are self-reported NCLEX outcomes for students who participated in Virtual-ATI and received the Green Light to take NCLEX from their Virtual-ATI coach. These comparisons are descriptive in nature and do not reflect a true experimental design.