CUSTOMIZED LIVE NCLEX® REVIEW
The Customized Live NCLEX® Review is a two or three-day live review led by an experienced Nurse Educator and designed to improve competency on topics that need additional instruction to pass the NCLEX. Each review is formatted based upon class performance on the ATI Comprehensive Predictor®.
The review is highly interactive and closely aligned with the NCLEX blueprint. Students incorporate critical thinking and test taking strategies as well as delegation and prioritization to hone their skills and prepare for the NCLEX. Upon completion of the review, students receive a customized, individual study plan as well as the Comprehensive NCLEX Review Book to continue their prep and carry them to test day.
What to expect:
Focused instruction by a Nurse Educator with at least 5 years teaching experience and a minimum of a Master's Degree in Nursing, as well as experience with ATI products and knowledge of the current NCLEX Detailed Test Plan
Online access to over 510 new questions, including alternate test item formats with detailed rationales
Interactive teaching strategies and games to make learning fun and ease test-taking anxiety
Continued support from instructors and individualized study plan developed for each attendee to use for final preparations before taking the NCLEX
The Customized Live NCLEX Review is designed for ATI Comprehensive Assessment and Review Program (CARP) customers only.
For more information on the Customized Live NCLEX Review, contact your Client Executive.
contact us
The proof is in the pass rates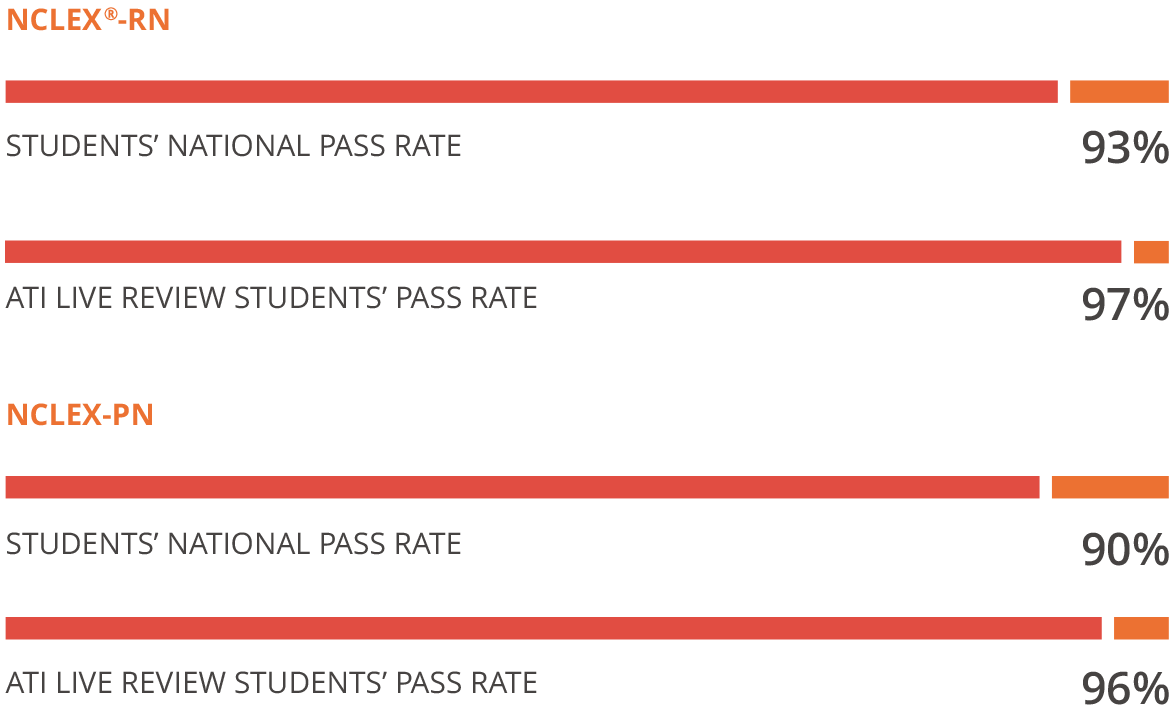 *All NCLEX pass rate data based on July 2021- December 2021 NCLEX-RN and PN test takers. National pass rates were obtained from the NCSBN website and are for first-time, US-educated NCLEX-RN test takers. Virtual-ATI pass rates are self-reported NCLEX outcomes for students who participated in Virtual-ATI and received the Green Light to take NCLEX from their Virtual-ATI coach. These comparisons are descriptive in nature and do not reflect a true experimental design.