The ATI Approach
Our product solutions are designed to work together, informing one another, reinforcing concepts and solidifying ideas. It's not about measuring students against one another; it's about providing the information and remediation students need to ultimately prepare and pass the NCLEX®.
Learn
From eBooks to formative quizzes to video case studies, our tutorials provide the breadth and depth students need to become practice-ready nurses while appealing to all learning styles.
Improve
Product solutions like Focused Review® help students remediate, improve, and deepen their understanding of concepts and material.
Apply
Computer-based simulations provide students with the opportunity to improve their clinical reasoning skills by applying their knowledge, making decisions, and dealing with the consequences.
Test
Our 12 point test-writing process ensures the consistent delivery of high-quality, reliable test items.
Predict
We pride ourselves on the power of NCLEX prediction through our industry-leading product solutions like ATI Pulse™ and Comprehensive Predictor.
Succeed
ATI product solutions are designed to work together to help students master core content, develop into practice-ready nurses, and succeed on the NCLEX.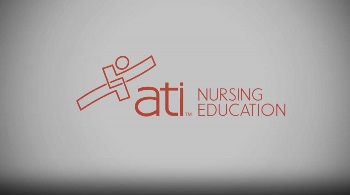 Speak with one of our nursing education consultants today!
contact us