VIRTUAL-ATI®
Virtual-ATI® is our online review option that pairs students directly with a virtual educator for their NCLEX® prep. During their 12-week study program, students are guided through everything they need to know to prepare and pass. Working at their own pace, students gain knowledge, support and feedback from their online educator.
Students receive a "green light" from their educator when they've demonstrated readiness to pass the NCLEX. Even after the green light has been given, students are supplied with a detailed study program and remediation resources to guide them to test day.
Here's how it works:
Each student is assigned a personal Virtual-ATI educator, an experienced nurse educator who works with them one-on-one and provides feedback and encouragement along the way
Students are provided 12-week access to an online classroom that begins 30-days prior to graduation, is available 24/7 and includes more than 400 on-demand resources via the mobile-friendly online classroom
As students' progress over the 12-week period, the review is individualized, so special focus is given to topic areas that need most attention
Students are provided content assessments with practice questions based on their individual needs
A post-review study plan with remediation resources is provided for students to use after the green light is given or 12-week period ends to guide them to test day
Students can purchase an additional 12-weeks of access for a discounted rate. With repurchase, progress reports will be shared with the student's affiliated institution, unless requested otherwise.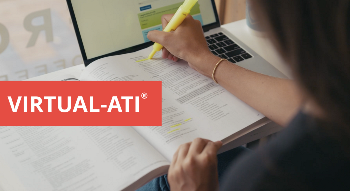 The proof is in the pass rates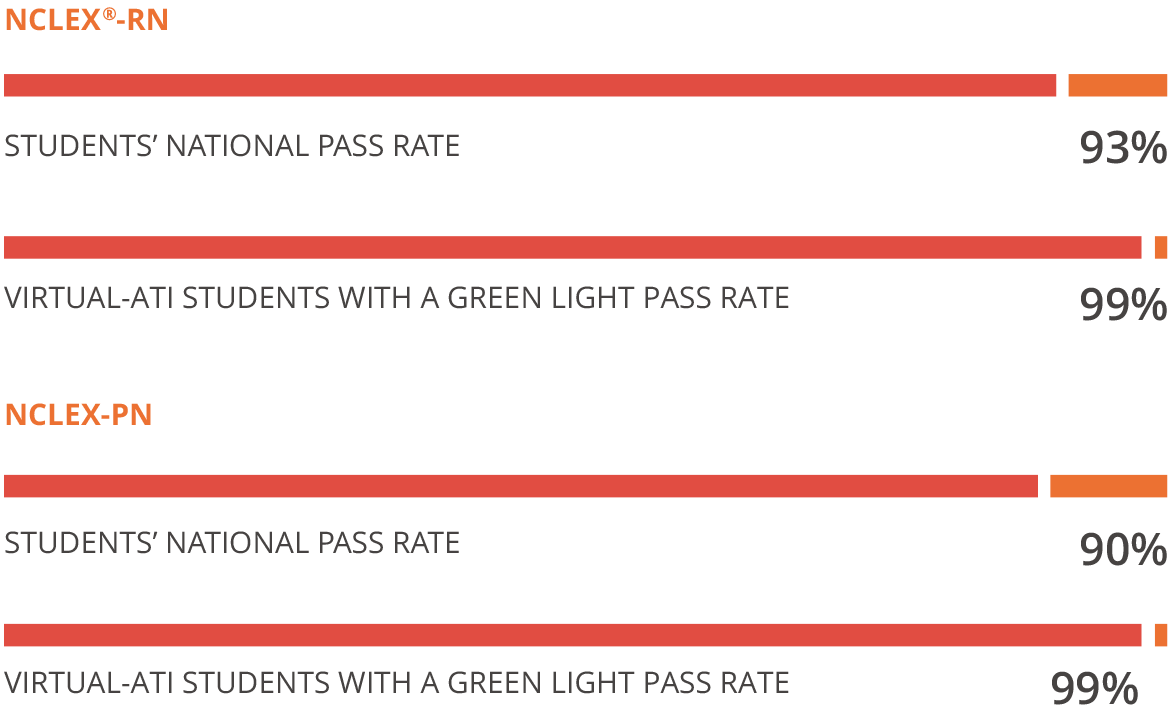 *All NCLEX pass rate data is based on January 2023 – June 2023 NCLEX-RN and PN test takers. National pass rates were obtained from the NCSBN website and are for first-time, US-educated NCLEX-RN test takers. Virtual-ATI pass rates are self-reported NCLEX outcomes for students who participated in Virtual-ATI and received the Green Light to take NCLEX from their Virtual-ATI coach. These comparisons are descriptive in nature and do not reflect a true experimental design.