Engage Community & Public Health
Engage Community and Public Health takes all the learning benefits and interactive features of ATI's leading Engage Series and puts them to work for community and public health content. Beyond the variety of interwoven activities, multimedia, unfolding case studies, embedded virtual applications with branching logic, quizzes, podcasts, annotation capabilities, many ready-to-use educator resources, and more, Engage Community and Public Health also:
Helps students shift their mindset from a focus on individual care to the "big picture" of population health.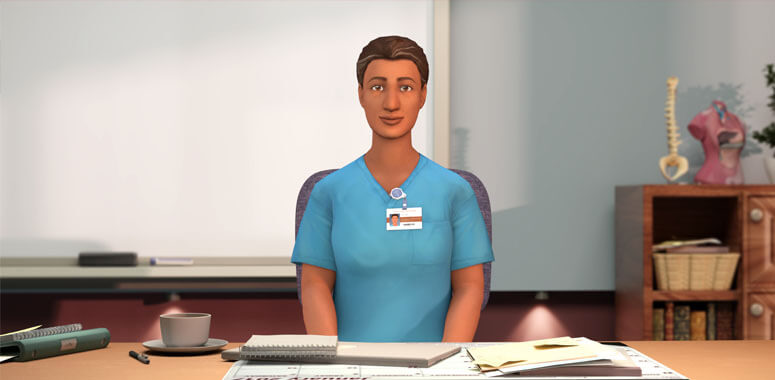 Introduces students to policies in easy-to-understand ways with the first three lessons focused on theories, concepts, historical influences, and principles of community and public health.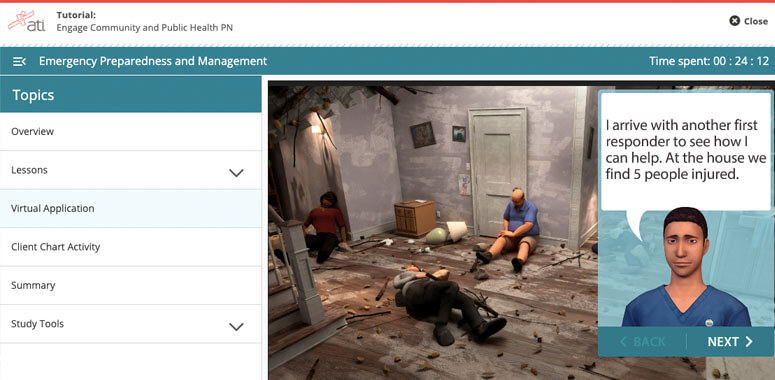 Prepares students for clinicals and professional practice by exposing them to realistic, and often hard to come by, community and public health clients and scenarios. Experiences are interwoven as students learn content with embedded virtual application simulations, including windshield surveys.
18 Modules:
Content designed to replace a textbook means our extensive team of nurse educators and other teams of subject matter expert reviewers have ensured all the right evidence-based, need-to-know information for today's nurse generalist is included. And that's a promise we'll always uphold with ongoing annual reviews and updates to ensure the latest evidence-based practices are used – a challenge for traditional printed textbooks. Plus, easily see where content addresses AACN's latest Essentials with student call-outs as they learn. Explore the full list of ready-to-use educator resources and reporting capabilities at atitesting.com.
Unit 1: Foundations of Community and Public Health Nursing
Introduction to Community, Population, Public, and Global Health
Historical Influences on Community and Public Health Nursing
Principles in Community and Public Health Nursing
Unit 2: Drivers of Health
Individual Influences
Social Influences
Economic Influences
Environmental Influences
Unit 3: Using the Evidence
Evidence-Based Practice
Epidemiology
Prevention and Control of Diseases and Illnesses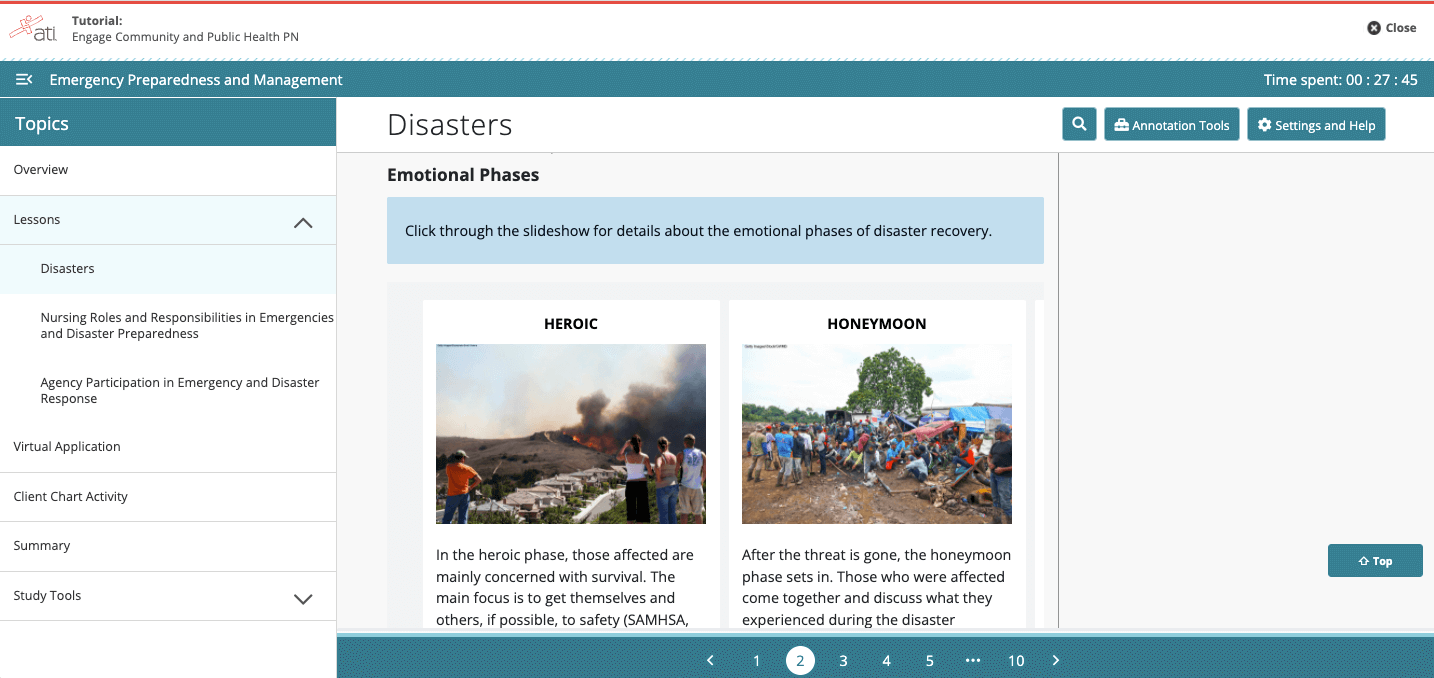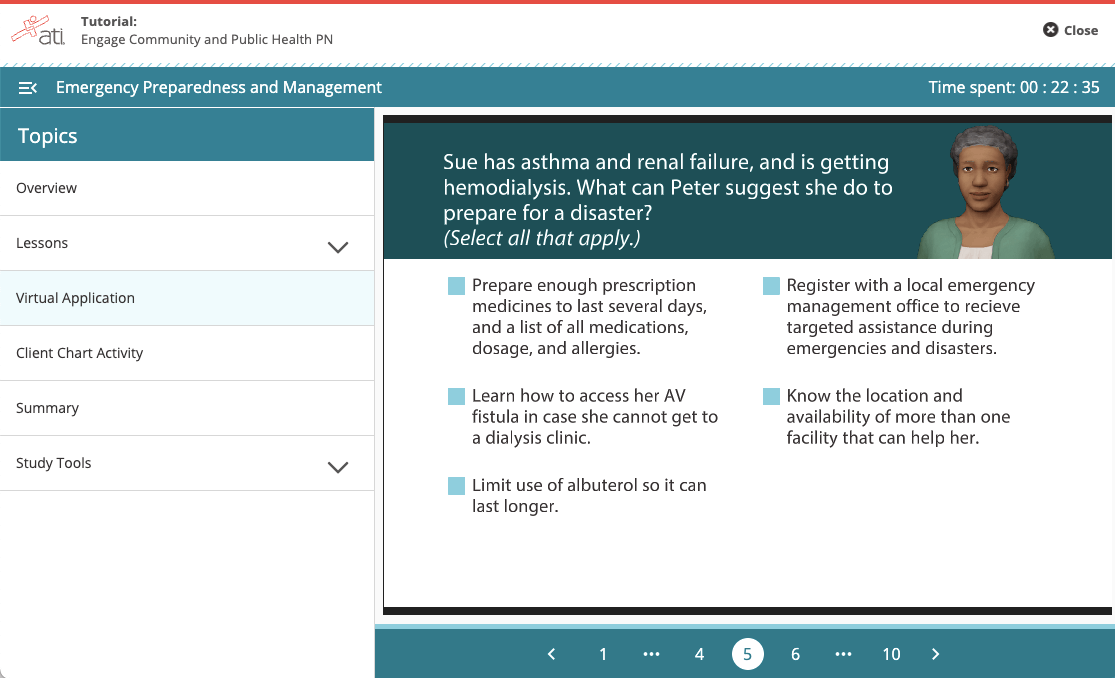 Unit 4: Improving the Community's Health
Community Program Planning, Implementation, and Evaluation
Health Education
Emergency Preparedness and Management
Unit 5: Individual and Family Well-Being
Unit 6: Populations at Risk for Disruptions in Well-Being
At-Risk and Vulnerable Populations and Related Effects on Health
Violence and Abuse