Program Evaluation
We assist you in developing or updating your systematic evaluation plan and its respective components. Expert ATI consultants work with you to establish levels of achievement to measure program effectiveness and support continuous quality improvement. We work with you to establish a 360-degree evidence-based feedback process that supports action plans to improve areas that do not meet expected levels of achievement. Our consultants also help facilitate a review of your program data uncovering evidence upon which decisions can be made by your faculty to support changes in your program.
We believe program evaluation is a continuous process that supports quality improvement. We facilitate the development or revision of a systematic evaluation plan for your program that addresses accreditation outcome measures. We review your current levels of achievement, data collection tools and surveys, and assist you in the analysis of data collected. Developing data tracking processes that support aggregation and review of your data and making evidence-based program changes are a primary focus.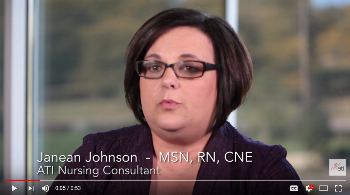 Let Us Help You
Develop a Systematic Evaluation Plan (SEP)
Establish a feedback mechanism that supports program and curriculum changes
Establish benchmarks/levels of achievement
Develop evaluation tools for students, courses, faculty, clinical and program
Facilitate review of data and establish evidence-based action plans
Case Study
Florida Atlantic University College of Nursing (FAU) overhauled its program evaluation plan and installed new curriculum development tools. ATI Consulting Services helped them create clear strategies and simplify evaluation procedures for better program results.
Read More