YOUR BEST RESOURCE TO PREPARE FOR NEXT GENERATION NCLEX
Aug 26, 2020, 17:35 PM
Where do you find all the best resources to help you prepare for the Next Generation NCLEX? In the new ATI Next Gen NCLEX Resource Center. It compiles all of the crucial information delivered by NCSBN and builds on it with advice offered by experts from throughout the nursing profession.
---
Vital information you need from experts you trust about the Next Generation NCLEX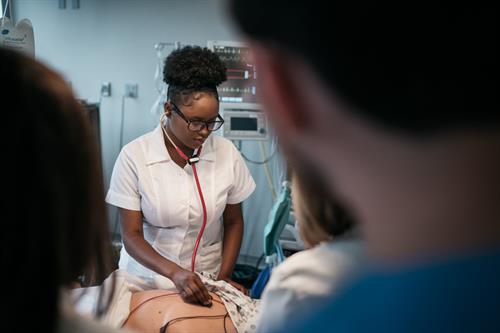 The National Council of the State Boards of Nursing (NCSBN) will launch a new version of the NCLEX — called the Next Generation NCLEX — in 2023 or soon after. Its purpose? To better measure candidates' clinical judgment ability, a proven necessity for entry-level nurses.

The new test will require more complex item types, which will change scoring methods. But you needn't panic about preparing for these changes. Resources are already available to help you in the new ATI Next Gen NCLEX Resource Center.


Get up-to-date information from NCSBN:




Discover what the Clinical Judgment Measurement Model is
Read about new item types
Introduce yourself to NCSBN's first discussions and explanations about NGN.
---
WHAT ARE YOUR CONCERNS ABOUT NGN? SHARE IN THE COMMENTS BELOW.
---