The Power of a Good Debrief After Use of Virtual Simulations
Jan 9, 2019, 15:31 PM
<5-min. read> Undoubtedly, you're familiar with the crucial benefits of debriefing, the critical conversation that takes place after an exercise that helps reframe a situation for students. Debriefing serves multiple purposes: facilitating reflection, assessing critical thinking, evaluating learning, and improving future performance.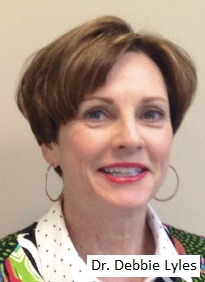 But what about its use after
virtual simulation
?
It's been nearly 3 years since the
International Nursing Association for Clinical Simulation and Learning (INACSL)
revised its
Standards of Best Practice: Simulation Debriefing
, yet many faculty still struggle with debriefing after virtual-sim exercises. After all, the types of simulation on which the standards were established weren't likely fully conceptualized in 2016, and much has already changed in this area of learning.
With new types of virtual simulation regularly being introduced, you may need some additional insight into debriefing techniques for this learning tool. Take a few minutes, then, to dive into some information from 2 leaders who have studied the topic extensively.
Following are tips from ATI experts
Debbie Lyles, PhD, RN, CNE
, ATI Manager of Consulting, and
Christine Heid, PhD, RN, CNE, CHSE
, ATI Nursing Education Consultant.
Their words of wisdom will help set you and your students on the path to simulation-debriefing success.
---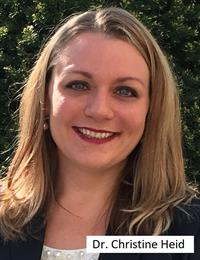 Q: Remind us again why nursing faculty must debrief with students after every virtual-simulation exercise.
Dr. Heid:
The ultimate goal of debriefing says it all: to improve performance and, ultimately, enhance outcomes. So, you can't overstate its importance.
Dr. Lyles:
Basically, debriefing helps students reflect, understand, analyze, and synthesize what occurred during the simulation. It can also develop critical thinking and judgment and improves future performance.
Dr. Heid:
More specifically, debriefing allows students to create meaning from real or simulated experiences through facilitated or individual exploration of their thoughts, feelings, and beliefs surrounding an event or series of events.
Without debriefing, learning is limited, and outcomes are rarely achieved.
Q: How is learning impacted by debriefing?
Dr. Heid:
Debriefing deepens the process. It allows learners to connect their actions and experiences with the learning objectives and outcomes.
Q: Have you found one specific type of debriefing that's most effective after virtual simulation?
Dr. Heid: It depends on multiple factors:
The purpose and objectives of the simulation
The level and needs of the learners
The experience of the facilitators
The typology and modality of the simulation
The type of assessment and evaluation of the simulation-based learning experiences.
Because of these variables, it is important to include debriefing as part of your planning process. And, you need to consider all these factors when selecting your debriefing method. Ultimately, the method you select should be evidence-based, and you should make sure your facilitator is trained in the method.


Q: Can you give us a quick overview of what every debrief should include after a virtual-sim exercise?
Dr. Lyles: There are five key steps:
Establish psychological safety
Examine what happened, making sure you uncover each students' thinking and correct any misunderstandings
Stress key educational points
Reinforce good practices
Identify performance gaps and close them.


Q: How soon after finishing a virtual-sim lesson should debriefing occur to be most effective?
Dr. Heid:
Immediately — or as soon as possible — following the simulation experience. The process can begin as an individual reflection and asynchronous group discussion online or it can take place in a group discussion that's facilitated by a trained debriefer.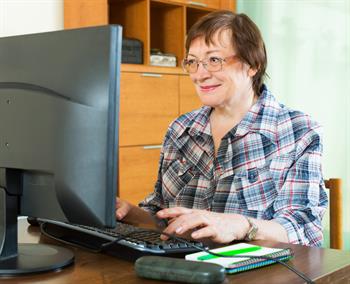 But, what's especially key — as mentioned before — is to never leave debriefing out of your planning. In fact, debriefing should begin during prebriefing — prior to the simulation. That means you need to prepare your students for what to expect — part of establishing the psychological safety that Dr. Lyles mentioned — and how to participate in the debriefing process.
Q: What method of debriefing do you generally recommend?
Dr. Heid: Honestly, I believe your method should be based on whatever one in which your faculty are trained — and whatever one is most appropriate for the level and objectives of your students.
Three techniques I see a lot of programs using are:
Plus-Delta. Generally, faculty are familiar with this method, but to make it truly effective, you should add reflection to it.
PEARLS. This technique has become quite popular, because it includes structured questions for instructors to follow.
Debriefing for Meaningful Learning. This technique is especially useful for helping students learn to think like a nurse.


Q: What is the biggest mistake nursing faculty make in debriefing after simulation?
Dr. Lyles:
Not
debriefing — or, at least, not assisting students as they reflect on how they performed, how they felt, and how they will use what they learned in practice.
Q: What is one tip you'd suggest to a nursing program that's never used virtual simulation to make it most impactful?
Dr. Lyles:
Review the objectives — it's the only way to ensure students achieve the desired focus of your assignment. As a faculty member, you should also walk through the simulation yourself before you assign it. Doing so will help prepare you for the types of discussions and questions that may arise either during or after the simulation. This process will also help guide your debriefing.
Q: What other tips do you have about debriefing after virtual simulation?
Dr. Heid:
I highly recommend having students engage in debriefing with the faculty member synchronously for a sample simulation or during the first simulation to learn the process and clarify expectations. This is part of establishing and maintaining the psychological safety we mentioned earlier. Students can have negative effects at any time — before, during, or after a simulation — and, even, for hours to days to weeks later depending on the experience. So, faculty need to prepare students for this possibility and provide alternatives and mechanisms for reaching out for help if they are struggling to handle emotions or experiences.
It's crucial to remember that, the greater the realism, the greater the chance of having a real reaction to the experience.
I also suggest reviewing the
INACSL Standards of Best Practice: Simulation Debriefing
. It sets forth specific considerations and best practices surrounding debriefing.
It's an excellent resource for all faculty using virtual simulation in their curriculum.
---
Photo source:
Freepik