Civility Can't Improve Without Understanding These 5 Factors
Nov 20, 2018, 16:31 PM
<5.5-min. read time> Alex is a newly licensed nurse, and he's thrilled to have recently landed his first nursing position in a med-surg unit. He's still adapting to being a nurse and working on a large team, and his charge nurse, Rio, isn't making it easy for him.
Her "tough love" approach with new nurses becomes a critical issue when Alex tries to discuss a mistake he made with her. The conversation becomes heated, and tensions rise. How should Alex react?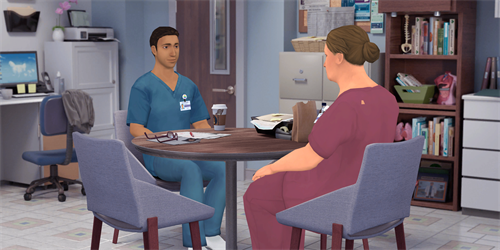 Luckily, no patients were harmed in this situation, because it occurs in a simulated, virtual world. But it represents the types of challenging conversations your students will undoubtedly face in their first jobs.
A team of product development researchers at ATI — led by
Cynthia M. Clark, PhD, RN, ANEF, FAAN, ATI Strategic Nursing Advisor
— incorporated this simulation into a module of
Civility Mentor, a new tool created to help students learn how to navigate these types of experiences
. The goal of the product is to help future nurses maintain — and build — civil workplaces that ensure patient safety.
5 Aspects Student Nurses Must Understand
In building Civility Mentor, ATI's Product Development Team identified 6 aspects of civility with which students must be familiar. They determined that students must understand that:
Uncivil behavior can impact the team and client care.
Using evidence-based approaches is most effective in responding to incivility.
Checking in with a colleague can help resolve conflict and improve care.
Using "I" statements avoids putting blame on others.
Open-ended questions allow you to hear others' perspectives more easily.
Focusing on shared interests like patient safety makes a difference.
1) Uncivil behavior can impact the team and client care.
Incivility can lead to dire consequences. In August 2018, a nurse committed suicide after being bullied by her colleagues, and her situation is not unique. Up to 85 percent of nurses say they've been bullied at work.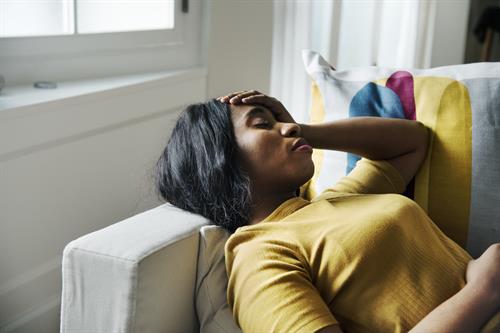 But incivility is also an extremely serious issue for public health. Patients are at risk when an overly stressful, unhealthy work environment causes nurses to make mistakes. Even worse are situations in which one nurse withholds valuable information in an effort to make another nurse look bad. Or, if one nurse gives a shoddy hand-off to an oncoming nurse, adverse effects to patient care can occur.

Dr. Clark says, "The result of this type of uncivil environment in a healthcare setting is serious. It can lead to patients who experience life-threatening mistakes, preventable complications, harm, and even death."
2) Using evidence-based approaches is most effective in responding to incivility.
Dr. Clark has researched the topic of civility extensively and has developed some definitive conclusions about the most effective techniques for facing such situations.

Specifically, in her paper, "An Evidence-Based Approach to Integrate Civility, Professionalism, and Ethical Practice Into Nursing Curricula," Dr. Clark writes, "Using evidence-based approaches to structure responses using a deliberate practice model provides an effective communication tool to protect patient safety and enhance teamwork within healthcare organizations."
Techniques that Dr. Clark identifies include a combination of:
Cognitive rehearsal
Simulation
Evidence-based scripting
Deliberate practice
Debriefing
"Together, you can very effectively address workplace incivility with these techniques," she says.

Her paper specifics the use of "evidence-based frameworks from TeamSTEPPS, such as DESC (describe, express, suggest, consequences) and CUS (concerned, uncomfortable, safety) to prepare and practice scripts to address uncivil encounters."
3) Using "I" statements avoids putting blame on others.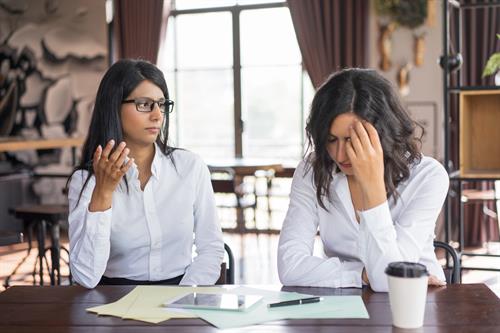 Often, in difficult situations, an individual's immediate tendency is to deflect responsibility and use "you" statements. "You did [fill in the blank]." "You are [fill in the blank]." "You should have [fill in the blank]." Etc.
Unfortunately, such comments often escalate the conflict, causing the other person to feel blamed, criticized or judged.
The alternative is to take responsibility for your own beliefs and feelings by using "I" statements. Doing so allows you to communicate in a way that encourages a positive response and sets the stage for potential problem-solving. In addition, the other person is more likely to hear your thoughts and opinions when he or she doesn't feel defensive.
Most importantly, this technique emphasizes that you start the discussion by focusing on your thoughts or feelings rather than the other person. A recommended format to follow is:
I feel … (state your emotion)
when … (describe the situation in a neutral manner),
because … (state the effect on you),
and I want … (state the action you'd like to see).
4) Open-ended questions allow you to hear others' perspectives more easily.
Asking questions that require an explanation, rather than a simple "Yes" or "No," invite the respondent to help resolve the problem being discussed. They allow freedom to answer, as opposed to a close-ended question that limits the conversation, because it asks for a yes or no response. Close-ended questions tend to discourage replies that could add relevant information, and they can be interpreted as biased or judgmental.
5) Focusing on shared interests like patient safety makes a difference.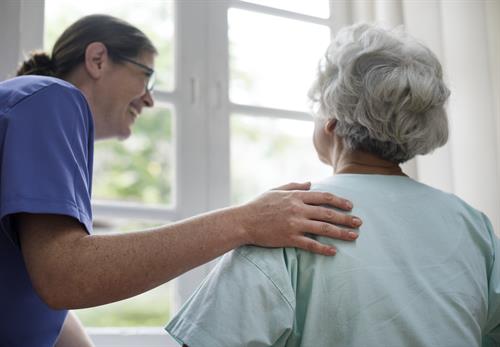 Because most disagreements stem from differences in feelings and thoughts on an issue, finding a common ground is key to resolving the problem. A benefit to looking for this shared interest is that each person in the discussion is less likely to see one another as a winner or loser in regards to the outcome. Instead, the goal is to seek and agree upon a win-win resolution.

In collaborating on a resolution to which both parties agree, emotions are usually calmed, listening improves, creative solutions are more easily found, a sense of commitment to the resolution is created, and mutually agreed upon goals are more likely to occur.

Patient safety can be a critical point on which nearly everyone can agree. And whether patients are put at risk due to a lack of teamwork or a stressed-out nurse making a mistake doesn't matter. The ultimate concern is to maintain and support a work environment in which everyone feels psychologically safe to speak up, disagree if indicated, and to advocate for safe, quality patient care.

As Dr. Clark states in her paper, "Incivility in healthcare must be effectively addressed, because the delivery of safe patient care may depend on these vital skills."
---
Read more on this topic in Dr. Clark's upcoming article in American Nurse Today: "Accused of Workplace Bullying: What Happens Next?"
---
For more than a year, Dr. Clark led a team of instructional designers, psychometricians, and computer programmers at ATI to address the issue of civility. Their goal? To create an interactive and engaging learning solution that gives nursing students the skills to:
Engage in difficult conversations with colleagues and preceptors
Foster civility and healthy work environments.
The result of their efforts is Civility Mentor, a series of virtual simulations that allow students to engage in client conversations in a safe learning environment before entering a clinical setting.

Learn more about Civility Mentor.




Read more articles about civility:
• Q&A With Dr. Cynthia Clark on New Civility Mentor Simulations
• 10 Ways a Nurse Educator Can Contribute to a Civil, Productive Learning Environment
• 5 Significant Reasons for Including Civility in Nursing School Curricula
• 8 Wise Ways to Establish a Healthy Workplace
Photo sources:
Rawpixel.com
and
Katemangostar
.