Online Teaching & Learning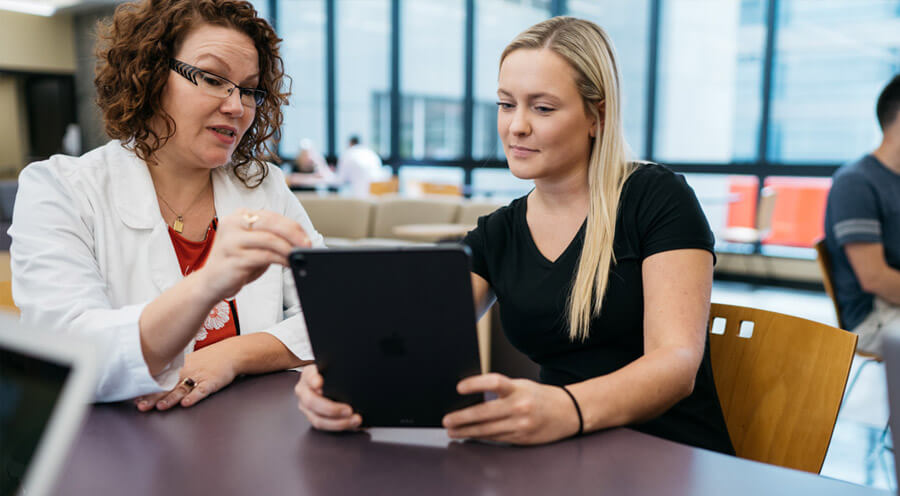 Best Practices in Online Teaching and Learning
With the COVID-19 pandemic, many nursing programs quickly shifted to online learning. While the transition was unexpected, most have realized the many benefits provided to both faculty and learners. We will work with your faculty to provide best practices in online course design, teaching strategies, and student engagement to further advance your program's student-centered approach through innovation, flexibility, and accessibility.
Clinical Judgment
With clinical judgment as a critical focus in the NCLEX Next Gen project, we've added a focus on introducing faculty to where clinical judgment fits in the continuum of critical thinking and the theoretical models that put it there. Together, we will develop strategies to integrate clinical judgment into your nursing curriculum.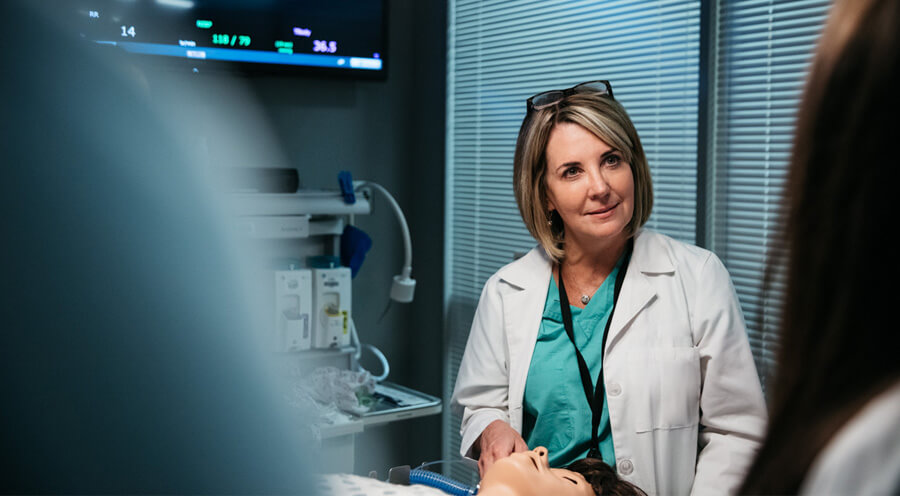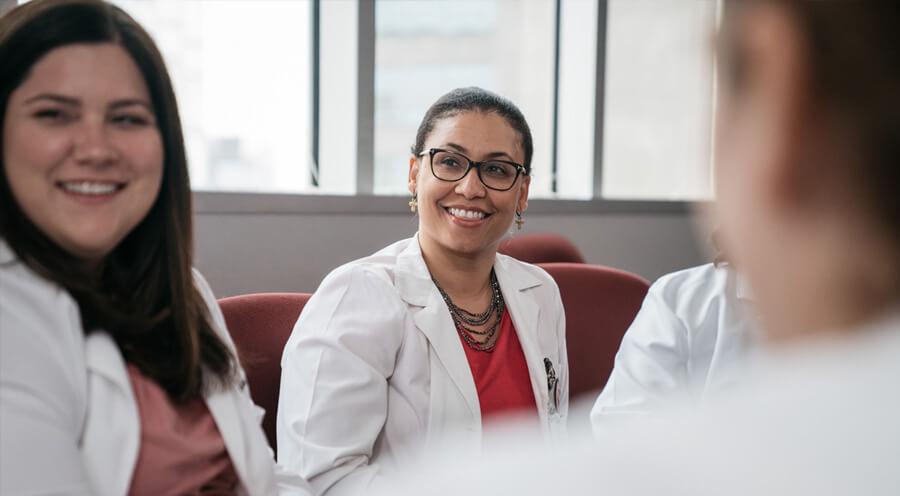 Let us help you:
Create a student-centered, learning-focused environment with active face-to-face and online instructional strategies
Use research to expand the faculty's repertoire of evidence-based approaches to student learning
Promote student engagement during the learning process in a variety of educational environments
Enhance item writing and test blueprinting skills through a variety of activities
Improve program test scores and NCLEX pass rates
Explore the role of clinical judgment in safe, qualified care with strategies to integrate clinical judgment in classroom, lab, clinical and simulation
Simulation
Simulation
Ensuring your faculty is well-trained in the latest simulation-based learning modalities, evidence-based debriefing techniques, and valid, reliable evaluation tools is essential to meet the needs of your students, the communities they serve, and the health of your simulation program. Let our simulation experts help you provide professional development, based on industry standards such as the Healthcare Simulation Standards of Best PracticeTM, Healthcare Simulation Code of Ethics, APE Standards, IPEC Competencies, and NCSBN Simulation Guidelines for Prelicensure Nursing Education Programs. Our nursing consultants work with you and your faculty to integrate technology-enhanced learning into your curriculum using simulation strategies that support student development of clinical competence and clinical judgment. Based upon your simulation program needs assessment, our workshops are designed to help you create inclusive, targeted, realistic patient-care scenarios and team-based healthcare situations that engage multi-generational learners and prepare state, competent entry-level nurses.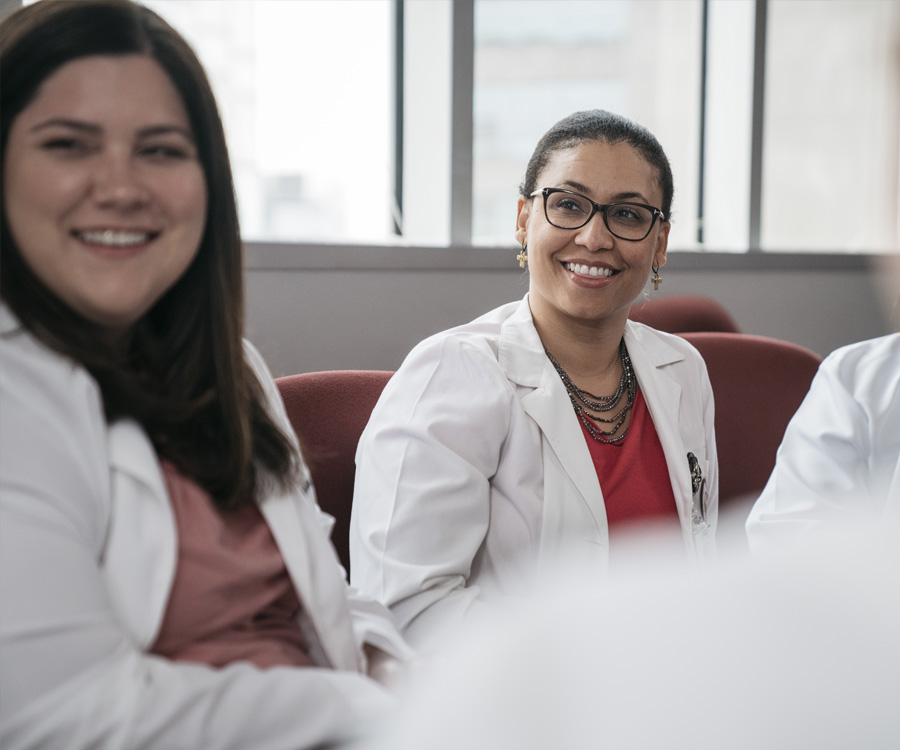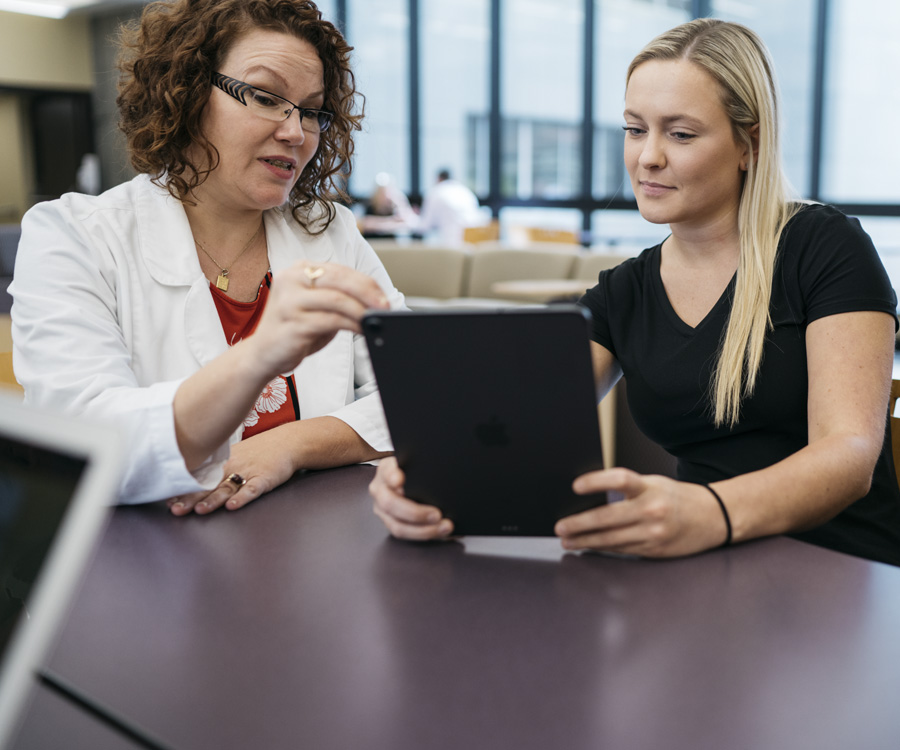 Let us help you:
Familiarize all nursing faculty with the language of simulation and standards of practice
Equip faculty with simulation strategies using best practices in a variety of settings across the curriculum
Design effective, evidence-based scenarios that meet student learning outcomes
Create safe environments that enhance clinical competence and incorporate reflective practices
Utilize emerging technologies, such as screen-based modalities, for clinical simulation experiences
Select tools to evaluate simulation effectiveness and assess student competence
Collaborate with other healthcare disciplines through simulation for interprofessional education (IPE) Case Study
Muskingum University nursing faculty wanted additional training on writing NCLEX-style items and instructional strategies. ATI Consultation Services delivered workshops on both of these areas to help improve test question rigor, teaching methods, and ultimately, NCLEX success.
Read More