YOU CAN ENSURE 'QUARANTEACHING' ISN'T A DISASTER
Sep 14, 2020, 16:17 PM
<6.5-min. read> Fall 2020 poses multiple questions on how to make distance learning successful for nursing students. 2 educators steeped in remote teaching offer tips to help.
---
INSPIRE AUTHENTIC ENGAGEMENT WITH ADVICE FROM 2 EXPERT NURSE EDUCATORS
The fall semester kicked off with new precautions in place due to COVID-19. But it also presented the need for a deeper understanding of which teaching and learning techniques are most effective in keeping students engaged in the online environment.
As your semester progresses, keep a close eye on how you are interacting with students. Strong communication skills will be your best tool for ensuring a successful distance-learning environment.
First-year nursing students always require a bit more handholding. But in light of the pandemic, that need is more acute. They are eager for the same type of learning experience that they know peers received prior to the pandemic outbreak. Plus, they've worked hard to get into a nursing program and don't want to compromise their education.
Martin O'Malley
, a senior nursing student at the
University of Wisconsin – Parkside
, says he has many anxieties about distance learning. He worries about encountering poor internet connections, developing a gap in his tech skills, and missing out on a traditional class structure. Even so, he says he plans to communicate and stay in contact with his instructor and classmates via email and discussion boards.
Rhonda Belser
is being even more proactive. Asked how she expects to succeed in the online environment, the nursing student at
Ancilla College
(Donaldson, Ind.) says, "Planning ahead — having a set schedule of what to do daily."
Belser also offers advice to instructors on how to help her meet that goal. She suggests faculty members provide information and due dates well in advance to help her and other students adjust to the transition from in-person to online learning.
To provide even more detail on how you can help your students, we asked several experienced educators for tips on how to meet students' expectations. With their advice, you can be sure you're delivering the best semester possible.
THE BEST ONLINE-LEARNING ENVIRONMENT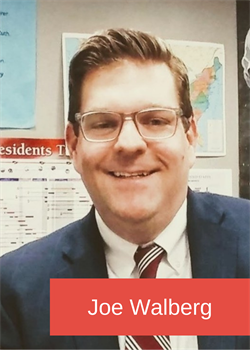 Q: Do you believe students who were successful in the classroom can be equally successful virtually?
Yes, says
Joe Walberg, BS, MA
, dean at
St. James Academy
(Lenexa, Kan.). Looking back at last spring's experience, he says, "Students who were good students in the classroom were good students on Zoom. But students who were struggling in class were in disaster zones on Zoom."
While Walberg's students are high schoolers, the same advice applies to college students, according to
Ann Underwood Smith, PhD, MSN, RN, FNP, CNE
. A registered nurse for 28 years with experience as a dean, director, and educator — and currently a Nursing Education Consultant for ATI — Dr. Smith says students who are successful with in-person learning can be equally successful in a distance-learning environment.
However, she adds, you may need to provide a bit more support to online students. Dr. Smith advises you to guide them toward new strategies for staying enthusiastic and up to date with assignments.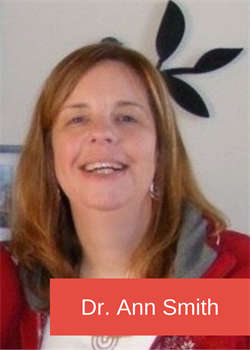 "It's harder for students to stay motivated when they aren't face to face with the professor holding them accountable," Dr. Smith says. "But students who take responsibility for their own learning, engage with their peers and instructors, seek out resources, and ask for help early and often will be successful with any instructional method."
Q: Does a student's environment matter when they log in to class?
"I do think the environment matters in online education," says
Teri Ashton, MSN, RN, CNE
, a professor of nursing for nearly 2 decades at
Three Rivers Community College
(Norwich, Conn.).
The
2019 Nurse's Touch Award winner
says, "For a synchronous class, students should be dressed, sitting upright at a computer, cameras on, prepared to add to the class discussions, and work in teams. This adds to the energy of the class and promotes engagement."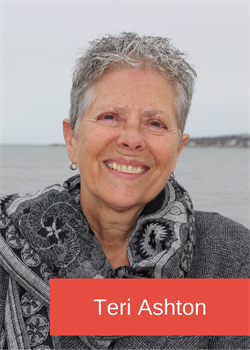 Walberg suggests reminding students to adjust their webcams, so they show the student, not the ceiling fan. "It's the online version of 'Sit up in your seat,'" he says. He also recommends students set up their learning environments in communal areas. "No one wants to be in kids' bedrooms," he says — even when those "kids" may legally be adults. Besides, he says, engagement is much higher outside a bedroom.
DISTANCE LEARNING CHALLENGES & SOLUTIONS
Q: What are some challenges educators will have to overcome?
Dr. Smith says challenges vary greatly based on resources, because no two schools are created equal. Common ones, however, are a lack of faculty comfort and skill with online teaching and learning resources. Plus, she notes, many nursing programs lack technology support. Speaking of technology, Walberg suggests that no one — neither educators nor students — should use the popular AirPods. "AirPods are not okay, because the microphone isn't good enough," he says. Instead, use plug-in earbuds that incorporate a microphone. But, he adds, any tech is better than shouting into the laptop screen.
Q: What will be the biggest hurdles for students during the fall semester?
"This list is long, unfortunately," Dr. Smith says. It includes:
Isolation
Lack of engagement with peers, school, and faculty
Near-constant change
Unfamiliarity and discomfort with remote or hybrid learning
Concern over ability to complete clinical hours.
While these challenges may seem daunting, don't let them overwhelm you. Control what you can, Walberg says, and just do your best with the rest. Some of the techniques he uses to help students feel less isolated and more engaged is to call on students, whether cold calling them during class or prompting them in advance.

"You can't make them listen," he points out, "but you can make them wish they did, just like in a brick-and-mortar school."

Similarly, Walberg recommends deliberately building a sense of community among students. "Plan a check-in question," he says. Because these questions can be a time-suck, he suggests only calling on a few students and having the rest submit their answers through the chat feature of your LMS.
---
---
Q: What are solutions to students' challenges?
Ashton says balance is key. "In this time of [COVID-19], many of my community college students are having to balance their own education with the needs of children that are also learning from home, as well as financial and employment considerations," Ashton says. "Taking that into consideration, giving students some flexibility in scheduling can be enormously helpful."

Dr. Smith recommends that "faculty need to reach out frequently to students in a variety of ways to increase and encourage engagement. Students need our support and encouragement more than ever," she adds.

Instructors also must be patient and understanding with students. "They're doing their best to adjust to this 'new normal' and overcome their stress and anxiety," she notes.

A few additional tips she recommends:
Provide adequate and easily accessible technology support.
Set clearly defined and communicated expectations.
Ask for student feedback throughout the semester in support of continuous improvement and meeting student needs.
TEACHING & LEARNING MODALITY ADAPTATIONS
Q: How will teaching methods, exams, and grading change with the fall semester?
"Faculty should try to personalize communication and feedback as much as possible and respond as promptly as possible," Dr. Smith says. "This helps increase student engagement and satisfaction and their feeling of support from the faculty."

Ashton relies on the Blackboard learning management system to keep students organized, providing information on a weekly basis. This year, her students have access to Blackboard Collaborate Ultra, a real-time video conferencing tool that allows for breakout groups. In class, they participate in a variety of activities, including case studies, care plans, concept maps, Kahoot! quizzes, Poll Everywhere, escape rooms, and Jeopardy.

"The goal is to promote extensive interactivity between students, subject material, and facilitator," Dr. Smith explains.

Ashton's best advice? Remember that education is a work in progress – always.

"When something doesn't work, it is not a character flaw," she points out. "Try something different. Students will follow your lead."
---
What are your online teaching and learning recommendations? Please share your tips in the comments below.
---