HOW TO RESPOND TO CONTROVERSIAL ARGUMENTS ABOUT REMOTE PROCTORING
Jun 26, 2020, 13:25 PM
<6.5-min. read> Remote proctoring became commonplace during the pandemic. But its use also raised some questions. We researched answers to allay concerns.
---
WHEN OTHERS HAVE CONCERNS ABOUT REMOTE PROCTORING, HERE ARE THE BEST ANSWERS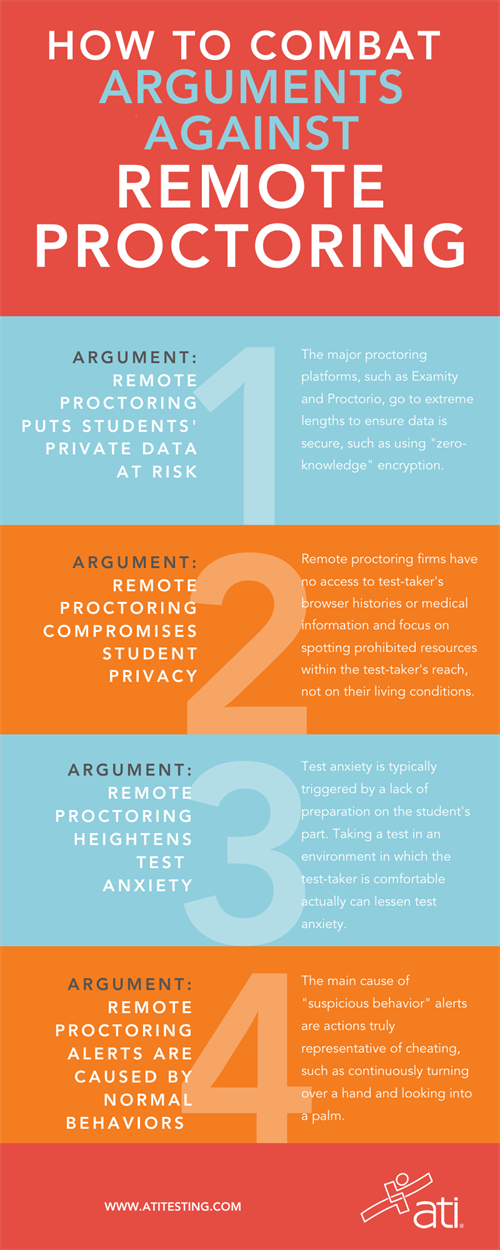 Remote proctoring isn't new, but many nurse educators hadn't needed to use it until recently. The novel coronavirus, however, has forced higher-education institutions to reconsider how they securely assess student learning.
When programs began moving exclusively to remote classrooms last spring, some turned to teleconferencing platforms, such as Zoom, to solve the proctoring issue. Instructors asked students to download the platform, turn on their webcams, and take their tests while one or several institutional representatives kept watch via mini views of the students.
Many school administrators felt comfortable with this technique, despite the opportunities it presented to students looking for a little extra "help" (i.e., cheating). Others, however, advocated for open-book testing as a more accurate assessment measure. After all, they argued, what is the harm of a student who can't remember the exact date of a historical event or how to perfectly conjugate a verb in Spanish? In fact, in
a recent article in "Inside Higher Ed

,
" a professor stated, "At the end of the day, I don't really care if [students] learn … from me or by competent use of Google."
Admittedly, anyone in the healthcare field can easily defeat that logic; not knowing a critical fact off the top of your head can mean the difference between life and death in a medical emergency. Nevertheless, educators may have other uncertainties about using today's remote-proctoring technologies. Whether you're looking for answers for yourself, or you want to be prepared for student or faculty inquiries, we've researched the issue to provide some points for consideration.
---
DOWNLOAD THE INFOGRAPHIC AS A HANDY REFERENCE
---
ARGUMENT: REMOTE PROCTORING PUTS STUDENTS' PRIVATE DATA AT RISK.
REPLY:
Most assuredly, this is not true.
Most proctoring platforms don't own or control the data nor do their data subprocessors. Nevertheless, it's understandable that students have concerns about data breaches when news of such occurrences regularly fills the air waves. As a result, remote-proctoring companies have gone to great lengths to offer reassurance and correct misinformation. Below are details provided by two of the largest remote-proctoring services explaining how they handle students' confidential information:
Examity:
Examity Inc.'s website states: "We know that providing such sensitive information, even temporarily, demands a type of trust that must be earned. That's why, along with being compliant with all industry standards, Examity meets all privacy requirements, so that we can provide you with the highest level of trust when working with us. That includes using SSAE-16 certified data centers, role-based authorization (access), PCI compliance, and more to keep your information safe."

Specifically, Examity says it will only:
Use a student's name, email, photo ID,

biometric signature

, and challenge questions to validate identity before an exam.
Use a name and email to make sure the company's support team provides effective assistance.
Use a name and email to confirm a student is registered to take an exam and send reminders about the test.
Use a student's time zone to show the right exam schedule.
Examity says it will not:
Sell, share, or market data to third-parties.
Analyze data to infer more information about a student.
Store data past the length of Examity's contract with a student's institution.
Use information to sell or market to the student.
Proctorio:
Proctorio Inc.'s website states:

"Our automated systems are designed to be less intrusive than hosting human proctors, virtually monitoring you taking your exam in your home. … Only approved administrators are allowed to access your data."

Proctorio's data security page details its zero-knowledge encryption (giving the company "zero access to the encrypted data" on its servers) and specifies its protocols for processing and securing all test-takers' data (including video, screen, and audio recordings) using three layers of encryption. Each day, the company also implements "vulnerability and penetration tests" to assess the strength of its systems against potential attack.

Proctorio says it never requires test-takers to provide personal information (PII) to access an exam. Instead, students simply sign in to their learning management system (LMS) with their institution's credentials to access their assessment. For third-party platforms, Proctorio generates and manages a unique passcode so students can access the exam even when testing outside of their LMS or testing platform.


ARGUMENT: STUDENT PRIVACY IS BEING COMPROMISED, INCLUDING STUDENTS' BROWSER HISTORIES, SENSITIVE MEDICAL INFORMATION, OR HOME ENVIRONMENTS.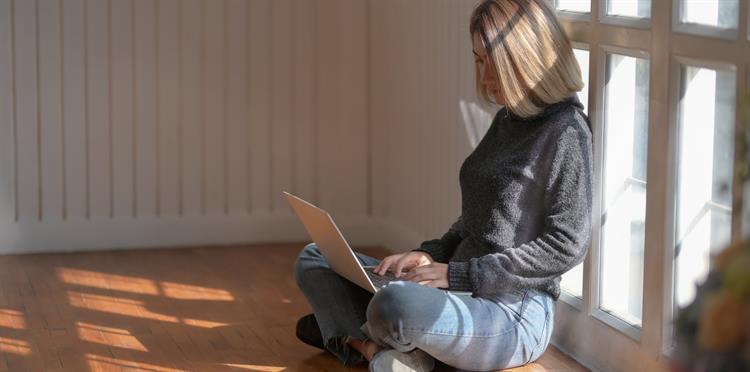 REPLY: Happily, none of this is true — or, at least, it shouldn't be of concern.

In recent online articles, some students and faculty have professed concerns about information such as students' browser histories being accessed by remote-proctoring companies. But, as mentioned previously, neither Proctorio nor Examity can access students' computers in this manner.

During an exam, the companies' technology can take screenshots of a student's desktop, detect the number of monitors connected to a computer, and record web traffic during the exam. But they cannot see or collect web-browser information. Also, as previously mentioned, any information that the services do record is encrypted and securely stored.

Similarly, the recent article in "Inside Higher Ed" stated:

"Some worried that students with disabilities, such as those who practice self-stimulatory behavior or "stimming," may get flagged again and again for suspicious behavior or have to disclose sensitive medical information to avoid this."

Fortunately, students with disabilities typically have already discussed such confidential medical issues with instructors at the beginning of a semester to arrange for special accommodations at test time. Instructors, then, can provide such accommodations by adjusting special features of their remote-proctoring systems.

Regarding home environments, some of those interviewed online shared concerns that students could feel shame or discomfort in having to show their living conditions to a stranger. This can happen when, before an exam, proctors request that students use their webcams to scan the area around their computers to show that no prohibited resources — such as books, mobile phones or other technology — are accessible.

For the most part, human proctors who perform such reviews are typically desensitized to making judgments about students' surroundings. Their focus is on spotting items that could provide test-takers with an illicit edge in passing their test. Proctors also must deal with students who purposely try to provoke examiners by putting up posters or signs designed to distract them.
ARGUMENT: REMOTE PROCTORING IS UNNERVING AND HEIGHTENS TEST ANXIETY.
REPLY: Only if a student is unprepared.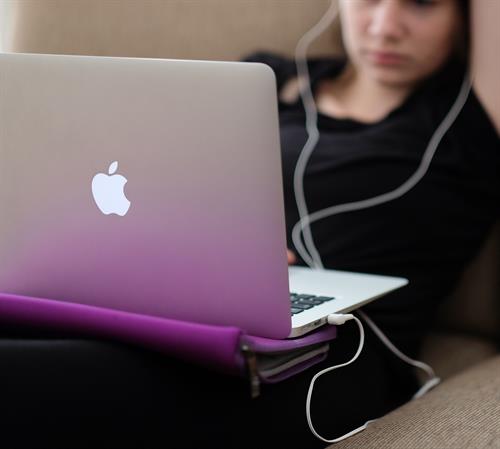 "Creepy" has been the most common rejoinder from students complaining about remote proctoring — particularly when another human is actively watching the student online. But it's hard to argue that a web proctor is any more intrusive than a physical presence walking among students in a testing lab, peering over shoulders or keeping an eagle eye from other vantage points.

As far as test anxiety, the benefits of remote proctoring hold more weight than the negatives. After all, many students are more at ease testing in their homes — familiar surroundings in which they feel comfortable. The Mayo Clinic even offers advice in overcoming test anxiety that reinforces this benefit. "Spending your time studying in the same or similar places that you take your test can help you recall the information you need at test time," the authors suggest.

Another issue in favor of remote proctoring during current events when it comes to anxiety? Some students are relieved not to risk potential COVID-19 exposure at a mass testing center (despite extensive safety precautions implemented by Pearson VUE, for example). Other students are comforted in not traveling in general, being able to avoid public gatherings, and having the option to schedule tests at their convenience.

The bottom line? Being prepared and increasing confidence breeds calm and defeats anxiety of all sorts. (Getting tips on test-taking strategies can also be a big advantage for students.)
ARGUMENT: TEST-TAKERS' NORMAL BEHAVIORS CAN CAUSE SECURITY ALERTS.
REPLY: It's true that sometimes inadvertent events — such as a dog barking, a student leaning back in a chair, or someone entering a room — can cause a remote-proctoring service to flag "suspicious behavior." But proctoring companies work to teach both live proctors and automated programs to ignore such occurrences.

Instead, the services are designed to identify behavior that truly represents dishonesty, such as a test-taker turning a hand over multiple times and looking into a palm.
---