WHY ATI IS CELEBRATING THE EXIT OF NURSE EDUCATOR DIANE HOWELL
Aug 1, 2019, 12:47 PM
<5.25-min. read> A lot of businesses have mission statements and publicly promoted values. Most of the time, they are just words on a page. But, then, you find the rare company that embraces its ideals to such a high degree that you can clearly see them embodied in its employees. Why, then, would such a business applaud an esteemed staffer when she turns in her resignation?
Because, in this case, the employee is an ATI nurse educator who will soon be applying her values and skills to an audience far greater than the ATI community. She's headed to Afghanistan to begin serving in the U.S. Navy.
NURSING AND THE MILITARY IS IN HER BLOOD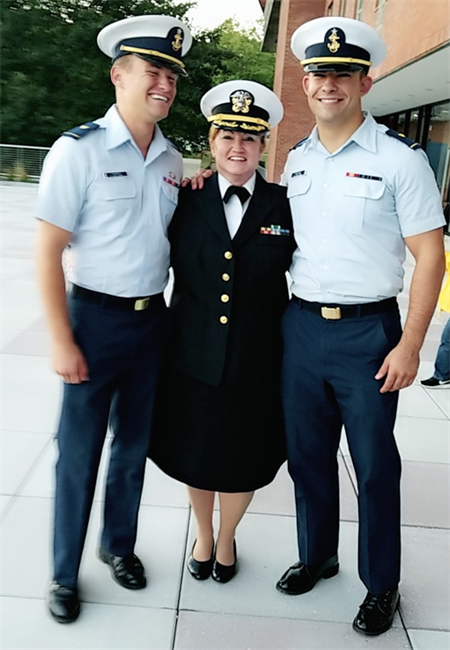 Being a nurse in the military seemed preordained for
Diane Howell, CCRN, CRNA, MSNA
.
"I always knew I was going to be a nurse. My mom is a nurse, and I knew early on I wanted to do what she did," Howell explains. That same sense of service is exemplified in other members of her family. Her father was in the
U.S. Coast Guard Academy
Class of 1968. Both grandfathers served — one
Army
and one
Navy
. "Many great uncles and others in my family served, too," she adds.
And while pursuing a career as either a nurse or a service member already displays a clear tendency toward compassion for others, Howell's great aunt set the ultimate example for her. That aunt served as a nurse in the Air Force.
Even so, Howell didn't anticipate combining the two careers herself until her senior year of nursing school. "One day, a recruiter came to campus to speak to those of us preparing for graduation," Howell remembers. "The next thing I knew, I was taking my military oath on stage at graduation."
A NURSING CAREER BLOSSOMS
At the age of 22, Howell started her career at
Scott Air Force Base
(St. Clair County, Ill.) as an oncology nurse. "Oh, the things I learned in that first year! Not only about how to be a nurse but how to lead a team, how to comfort a family, how to comfort those approaching death," she says. "I look back now and think, 'Wow!' It was probably the steepest learning curve of my life."
A year later, Howell moved to ICU where she "fell completely in love" with critical-care nursing. "I was the typical gung-ho, young nurse," she explains. "I took every course they would let me and started moonlighting in the E.R. I loved every minute of it."
After a few years, while working the night shift and receiving a patient from the O.R., she happened to ask the "person at the head of the bed" what she did. "That's when I learned about nurse anesthesia," Howell says. "She guided me, mentored me, let me shadow her in the O.R. — and then I knew."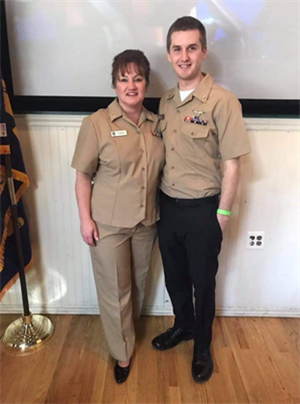 She applied to several nurse anesthesia programs, was accepted by her first choice, and left active duty to attend Medical College of Virginia, now
Virginia Commonwealth University
(Richmond, Va.). But, once again, the military sounded its clarion call. This time, though, it was the
U.S. Navy Reserves
that coaxed Howell back in to the fold.
A PERFECT CAREER PATH
Howell says her civilian professional life and her Navy professional life complement each other well.
"Experiences from both sides have shaped me, offered me opportunities I know I would not have had if my nursing career path hadn't hooked up with the military," she explains. "The military has taught me the usual that you hear about — discipline, patience, leadership. But my military time has also given me self-confidence and an appreciation for all the men and women who served before me and what they accomplished in past wars. The military truly is my second family — lots of love, friendship, teamwork, bickering, arguing — and always knowing that any argument goes away in a heartbeat if someone is 'in need.'
"Somehow," she adds, "it just works that way."
DISCOVERING SIMILAR PASSIONS AT ATI
Howell's career path eventually led her to ATI after several years as state director of nursing and program director of nursing (as well as academic co-advisor for nursing students) at
Bryant & Stratton College
(Richmond, Va.).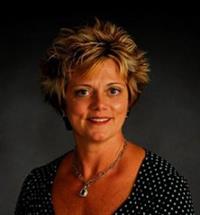 While working there, Howell says, "I met this bubbly, positively beaming, bright light of energy. Her name is
Joette Lehberger
. Joette challenged me in ways I hadn't known before and taught me that much more about the beauty of teaching, mentoring young nurses, and changing lives with education."
Lehberger later began working at ATI — she's currently director of ATI's Post-Grad Integration Team — and introduced Howell to the company. Howell began work with ATI first as a part-time coach and, later, in several full-time roles, including as a role model coach, capstone educator, and team lead. "Joette supported my Navy time, then, and was one of the first people I told about my [recent] deployment," Howell says.
HEADED TO KANDAHAR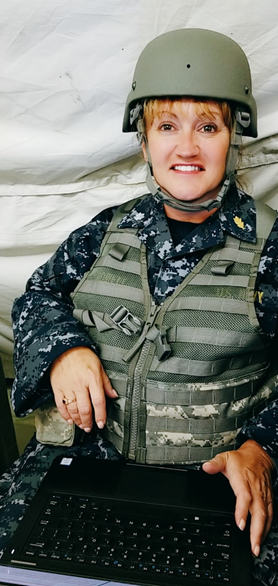 Soon, Howell will travel to Afghanistan to provide anesthesia services to U.S. military men and women in Kandahar. Her deployment will range between six and 24 months.
"People have been asking if I'm nervous, scared," she says. "In the current world climate, I would be naïve to not be nervous. But I know I will be with a group of people who feel the same way. I know this group of us — who probably have never met or worked together before — will learn quickly together. And we will walk away, at the end of our tour, as lifelong friends, probably with memories we won't want to talk about but that will forever bind us."
Many have asked Howell how it's possible people with no prior relationships can function as a cohesive unit in a combat area. Howell explains, however, that "we all train for the same thing:" the privilege to serve and the honor to provide medical care to our combat troops.
"I don't mean for it to sound corny," she adds. "It really does feel that way to me."
Howell says one of the greatest gifts the military has given her has transcended both her civilian and professional nursing careers: being accountable — for her actions, her words, and her outcomes. That accountability has been key to her role at ATI, as well, as she focused on helping nurse educators and students.
From the military to ATI and back to the military, she's worked "to complete the mission," she says.
It's an effort at which she obviously excels.