Solutions that meet your needs.
Explore solutions we've designed to meet your needs. From simulations to clinical preparation, assessments, core curriculum, and more, we offer the latest and greatest for engaging today's students on a deeper level.
Tip! Knowing what you have access to is the first key to success in getting more from your ATI solutions. Ask your ATI Champion or ATI representative, or simply review your ATI Faculty Portal to explore what's available to you today.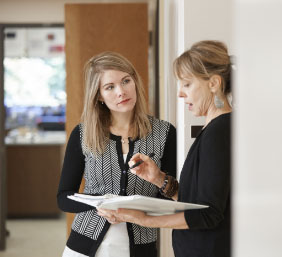 We use the ATI Teas to help identify students that are going to have a reasonable chance of being successful. We have about 300 applications for 60 seats in our ADN program, so you have to have something that is valid and reliable to evaluate those folks coming in. We use the TEAS.
Product Training & Support
Take our solutions a step further with valuable trainings and resources we've designed to make it simple and easy to get the most out of your ATI solutions. From pre-made lesson plans to Educator Implementation Guides, we've outlined everything you might need to make integration quick and easy. Plus, get familiar with the ins and outs of the solutions you use most with easy-to-follow webinar tutorials and live trainings.
Tip! Your ATI Champion can also always point you in the right direction for the best resources for solutions you're interested in using or offer special trainings to get you started.