AACN Essentials
ATI's comprehensive program-wide approach is positioned at its core to support the same learning methods outlined by the AACN as important to the success of competency-based education. With solutions built on a foundation of iterative learning – including critical concepts and competencies woven throughout a diverse set of interactive tutorials, clinical experiences, assessments, and remediation – we share the same goals and beliefs as the AACN around competency-based education and greater standardization of new nurse preparedness.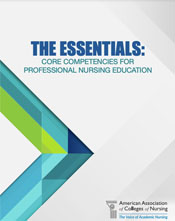 "Given changes in higher education, learner expectations, and the rapidly evolving healthcare system outlined in AACN's Vision for Academic Nursing (2019), new thinking and new approaches to nursing education are needed to prepare the nursing workforce of the future." – AACN
AN IDEAL STRUCTURE FOR COMPETENCY-BASED EDUCATION
In the new Essentials, AACN shares the important role played by educational structure in achieving these new competencies. ATI is proud to offer a platform of solutions that ideally aligns to this structure, including:

SCAFFOLDED COMPETENCIES ACROSS THE CURRICULUM
Scaffolded competencies across the curriculum in multiple contexts and with increasing complexity.

Innovation in diverse learning activities and assessments
Innovation in diverse learning activities to support evolving student learning styles and preferences.

Active learning strategies
Active learning strategies that challenge students to put knowledge into action, applying it to real situations as they learn.

REGULAR ASSESSMENT AND REMEDIATION
Intelligent reporting and remediation for regular assessment of progress and frequent feedback on areas for development.

HUNDREDS OF CLINICAL EXPERIENCES
Hundreds of diverse clinical scenarios challenge students to make cognitive connections between theory and practice and prepare for a wide variety of patients and situations.
ATI MAKES CURRICULUM ALIGNMENT EASIER
Aligning your program to the new AACN Essentials is easier with our powerful accreditation and curriculum management tool, Program Manager, and our team of Integration Specialist Nurse Educators, and even our professional consulting team if needed.
ATI Program Manager
Making it easier for your program to advance toward critical institution goals, with all your curricula, courses, assessment data, evaluations, and competencies (including those for the new AACN Essentials) in one place.
Learn More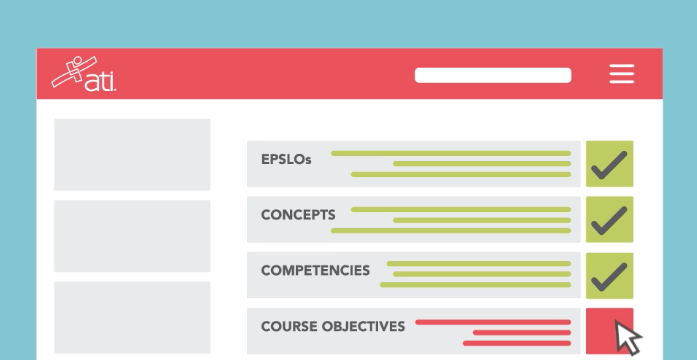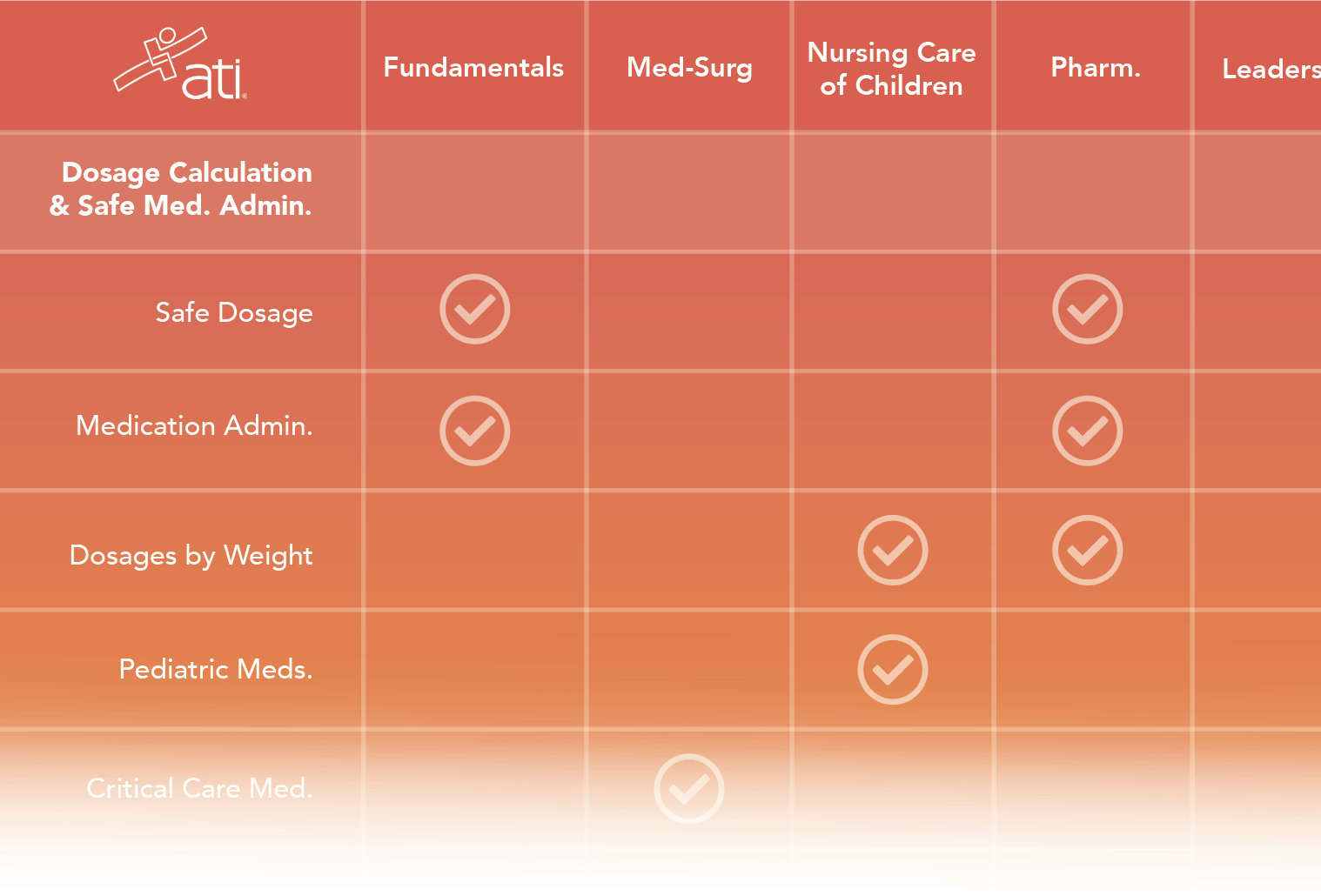 INTEGRATION SUPPORT LED BY EXPERTS
Our Integration Specialist Nurse Educators use a Solution Alignment tool to map out ATI solutions to learning outcomes across your curriculum for a quicker and easier start.
Professional Consulting Team
Our professional consulting team helps you transform your curriculum with confidence with their AACN Essentials consultation packages and workshops among other topics.
Learn More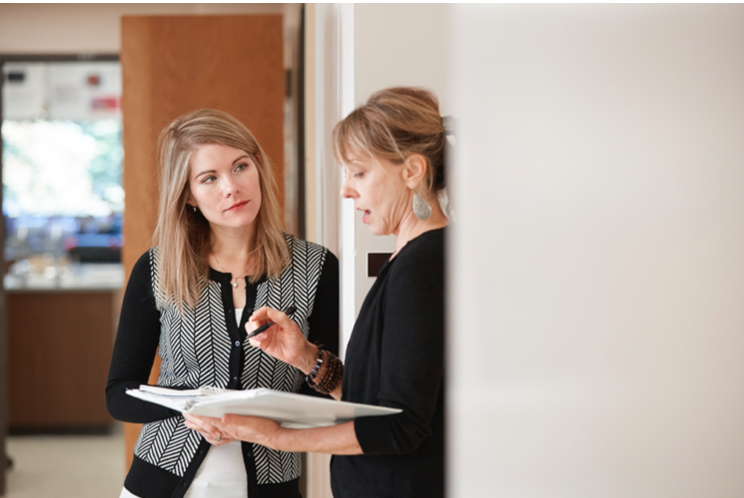 Getting started with the Essentials
Start with our introductory webinar recording in ATI Academy, "AACN Essentials & Competency-Based Curriculum Training"
Explore the full AACN Essentials report and resources at aacnnursing.org/AACN-Essentials.
Explore ATI's solution crosswalks to identify where the new domains are woven throughout solutions across the curriculum
Consider ATI's Consulting Team for professional assistance in curriculum review or accreditation preparation with a 1- or 2-day workshop on aligning to the Essentials