ATI Nurse Consultant Christy Heid Awarded Honorable Mention at AACN Conference
Nov 16, 2018, 12:13 PM by Gina Kellogg
Christine L. Heid, PHD, RN, CNE, CHSE, ATI Nursing Education Consultant, was recently honored at the AACN Baccalaureate Conference in New Orleans.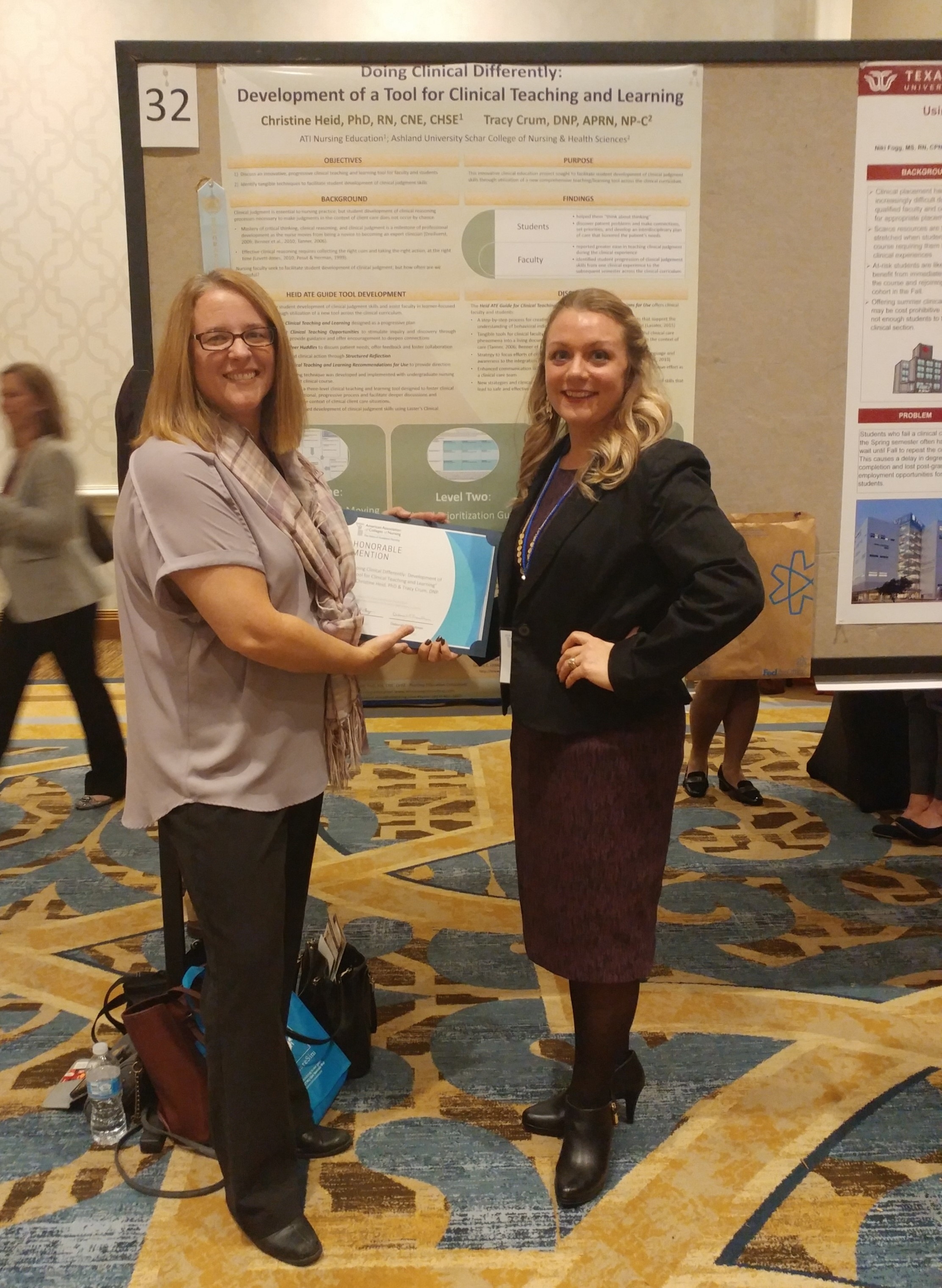 She and colleague Tracy Crum, DNP, APRN, NP-C, Assistant Professor at Ashland (Ohio) University College of Nursing and Health Sciences, received Honorable Mention for their poster presentation on "Doing Clinical Differently Poster."

Objectives included:
1) Discuss an innovative, progressive clinical teaching and learning tool for faculty and students.

2) Identify tangible techniques to facilitate student development of clinical judgment skills.