Save $60
Use coupon code SMART60 to take advantage of this limited time offer.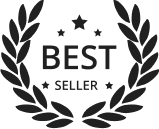 See why over 800,000 people have used ATI TEAS Prep
ATI TEAS SmartPrep Package
Personalized TEAS prep that adapts to you
$129
$189
with coupon SMART60
What's inside the package?

SmartPrep tutorial
SmartPrep is the heart of your prep, identifying your weak areas up front and guiding you through a customized study plan.

Mobile app - 90 days
Test your knowledge on-the-go with 2,300 practice questions and detailed rationales for each answer.
SmartPrep Tutorial
Imagine how much time you will save with personalized TEAS prep.
Focus on the areas with which you need the most help thanks to our SmartPrep technology.
With our initial practice tests and robust test taker data, we can assess your proficiency in different topic areas and adjust the lessons and materials just for you.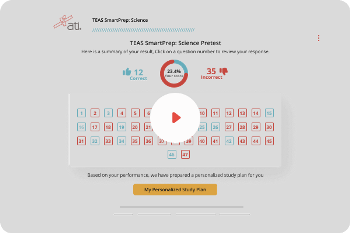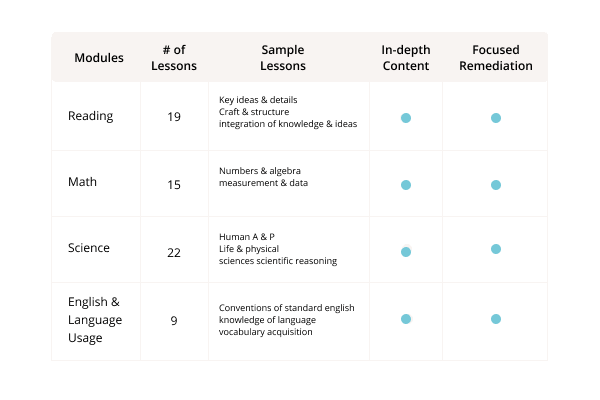 Our Format
Content is broken down into 64 lessons.
All based on what you need to focus on the most.
SmartPrep is broken down into 4 subject areas. Within each subject area, you can access dozens of lessons making it easier to complete small chunks of prep at a time. At the end of each lesson, test your comprehension with short end-of-lesson quizzes.
Post-lesson quizzes
Complete our post-lesson quizzes to unlock post-test 1
Post-test 1 is aligned to the TEAS 7 exam. Giving you an opportunity to see what the actual TEAS exam could feel like. We recommend purchasing an additional Practice Test improve your preparation.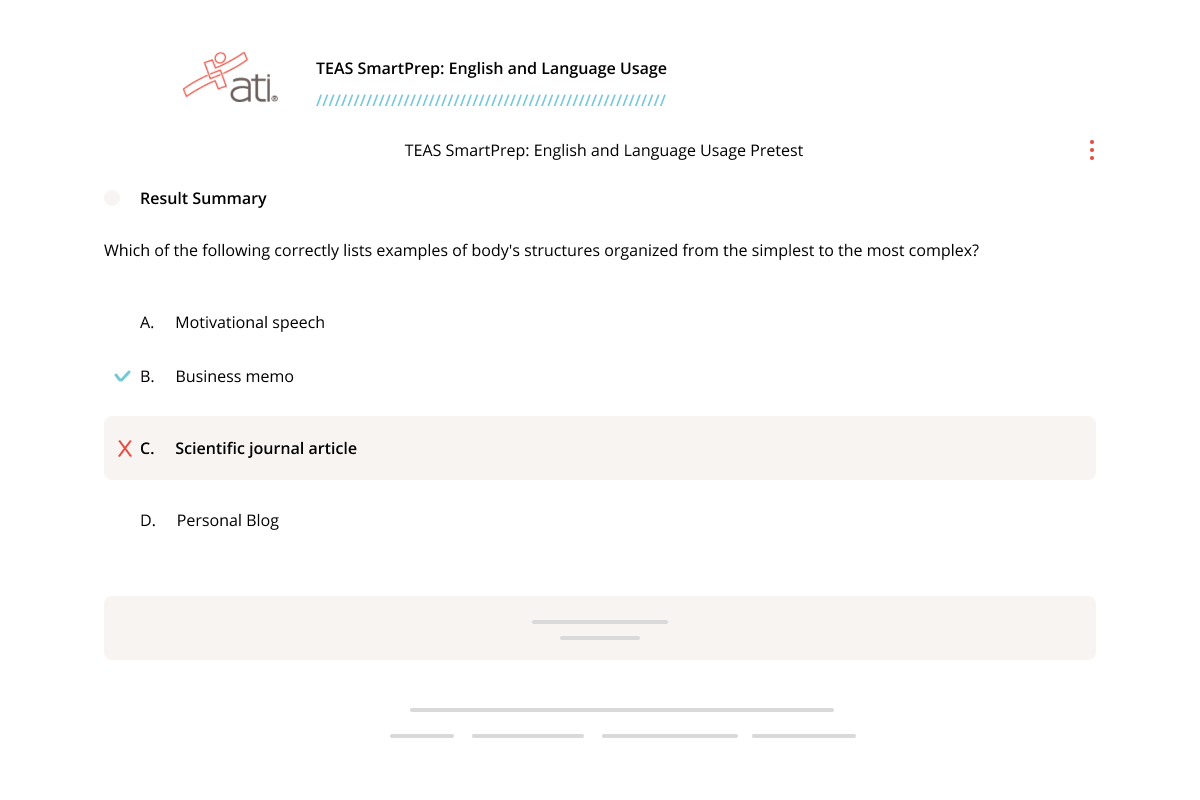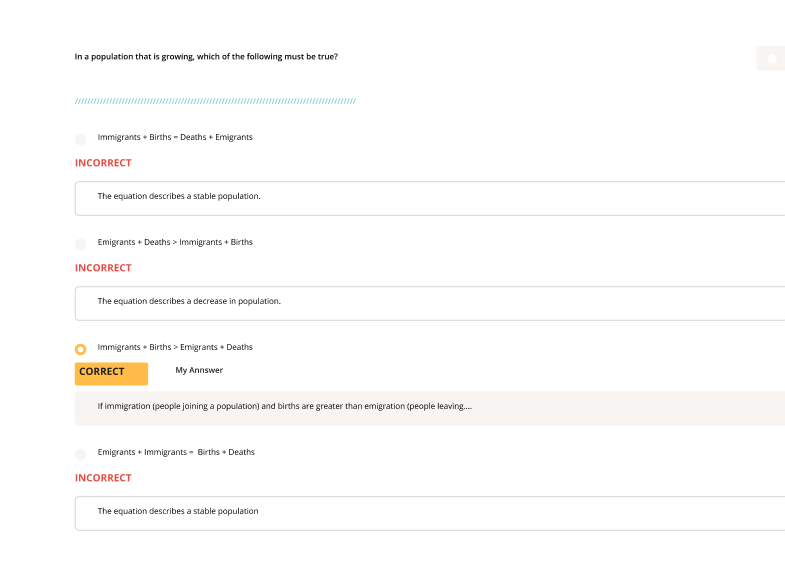 3,000 Practice questions
Go beyond memorization & gain a deeper understanding.
What if every question you answered had an in-depth rationale to change the way you think? That is exactly how our SmartPrep Tutorial and Mobile App are structured. They give you a leg up on the exam.
See why more than
800,000

students have used ATI TEAS Prep

I would advise someone preparing for the exam to invest in the prep products, because they prepare you for success on the ATI TEAS exam.
Yareli B

I like that the SmartPrep is designed to highlight the areas that need improvement. The mobile app was also great to study on the go!
Alison D

Do not stress! Honestly, take your time. I gave myself a month ahead of time to start studying, and it helped me so much. I honestly felt so prepared, which my grade showed!
Emilee S

They gave me a rundown of everything I would expect on the test. It made me more prepared for when the time came to take the test.
Kierra J

Pay for the ATI prep materials. I feel as though [they] helped me score higher after my first try.
Shanon B
Invest in your future career and get a leg up on your peers.
Your TEAS score is more than just a number.
Did you know that 40% of people must retake the TEAS? It's essential to prepare well, particularly for sections like chemistry, A&P and healthcare math. Remember, this foundation is key for your future in healthcare education.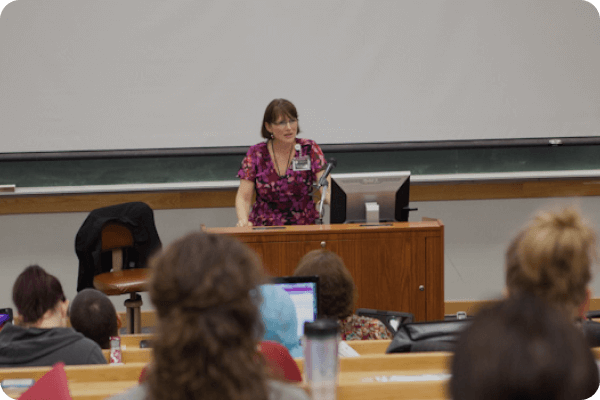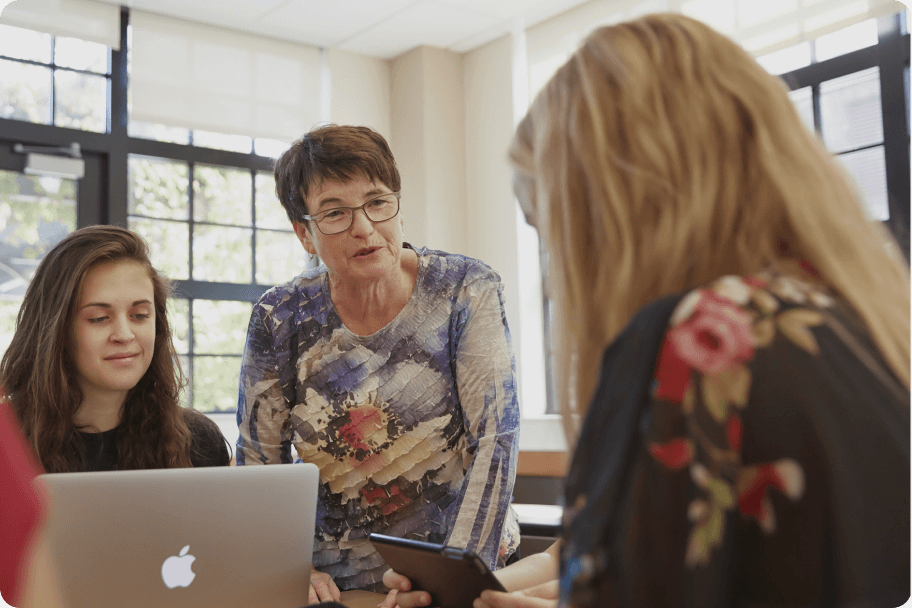 Access & requirements
Get unlimited use of the SmartPrep tutorial for 90 days.
ATI TEAS SmartPrep requires a device with a screen larger than 7".
The 90-day Mobile App and SmartPrep Tutorial also require an internet connection.
SmartPrep is available for unlimited use for 90 days. After 90 days, you may extend your access for an additional 90-day period for $30.
You will receive a notification that your 90-day usage is ending with a link to purchase the extension in your ATI student account. This is not a subscription and you will not be automatically charged.
The 90-Day ATI TEAS Mobile app can also be renewed after 90-days for a fee.
Limited time offers
Get access to SmartPrep in two different ways:
SmartPrep Package
Including: The SmartPrep Tutorial and the 90-Day Mobile App
$129
$189
Comprehensive Package
Including: The SmartPrep Tutorial, the TEAS Study Guide, 2 Full-Length Practice Tests, 1 A & P Practice Test and the 90-Day Mobile App
$199
$264
Have TEAS questions?
Find answers on our ATI TEAS FAQ Center by typing your question below.
ATI TEAS Prep products including the ATI TEAS Study Guide, ATI TEAS Online Practice Test, ATI TEAS SmartPrep, and the ATI TEAS Mobile App can solely be used to prepare for the ATI TEAS exam and all other uses are strictly prohibited. ATI TEAS Prep content cannot be copied or shared with others. Use of ATI TEAS Prep does not guarantee that you will achieve any certain score on the TEAS exam or be admitted into any program.
No returns, refunds or credits are available for ATI TEAS prep products.