All current ATI TEAS Prep including the 2020-2021 TEAS Study Manual are aligned to the ATI TEAS exam (version 6) through early June 2022. The new ATI TEAS Version 7 exam will launch in June 2022. Official ATI TEAS Prep for the ATI TEAS 6 or ATI TEAS 7 exam will be launched in late February 2022. For more information visit this link: Official ATI TEAS version 7 exam.

Prep packages from the creator of the TEAS
Our study materials are meant to be used together. The packages below combine our most popular prep products at a discount so that you're 100% ready come test day.
Recommended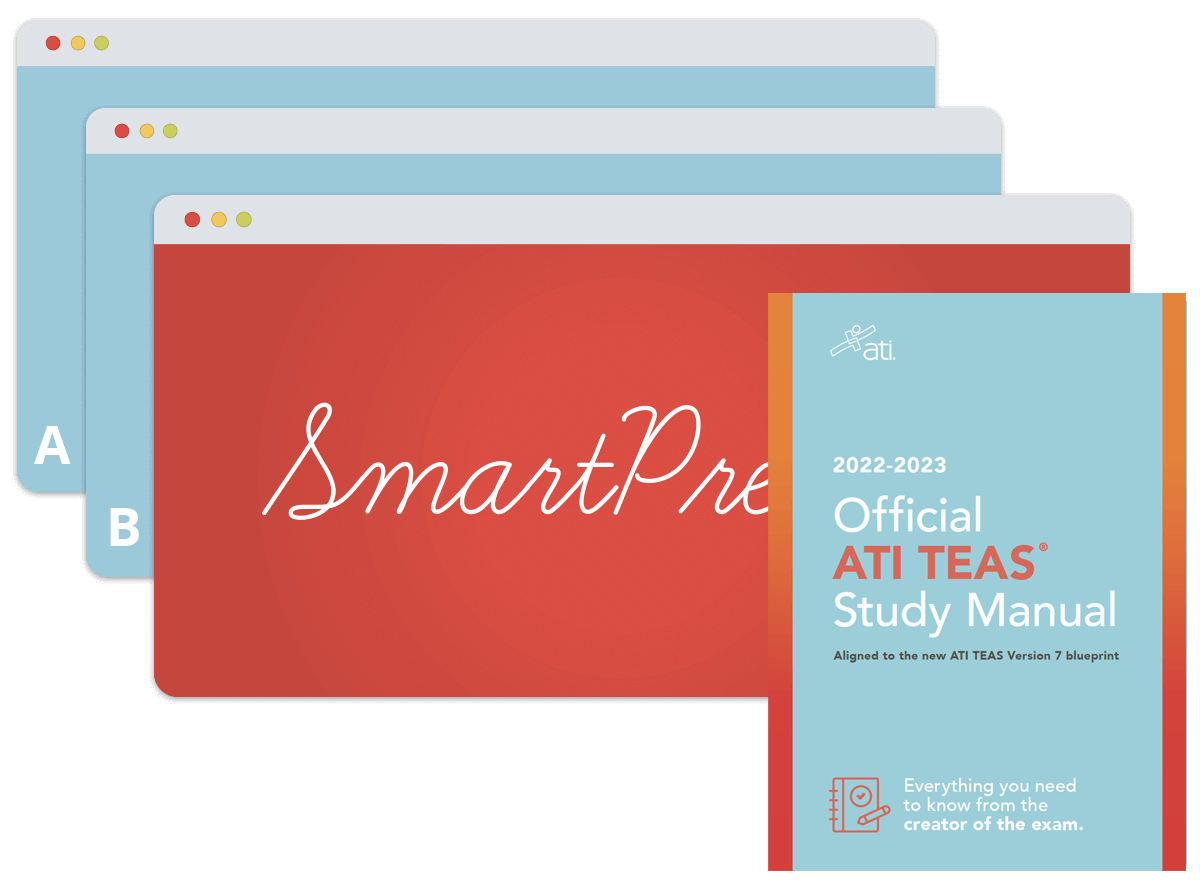 Comprehensive Study Package
$249
$314 value
Save $50 with coupon
Includes:
Practice Assessment Form B

Practice Assessment Form C

Study Manual

SmartPrep Tutorial
Best if you
Need a higher TEAS score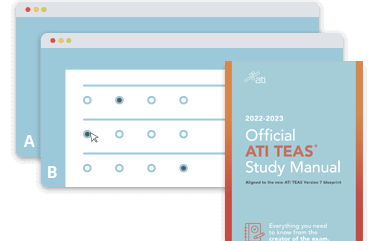 Basic Study Package
$90
$125 value
Free ground shipping with coupon
Includes:
Practice Assessment Form B

Practice Assessment Form C

Study Manual
Best if you
Recently prepared for the ACT or SAT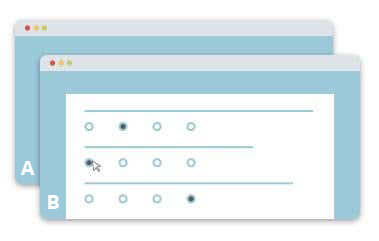 Practice Assessment Package
$80
$100 value
Save 25% with coupon
Includes:
Practice Assessment Form B

Practice Assessment Form C

Online A & P Practice Test
Best if you
Need more practice questions

Not looking for a package?
You may be interested in one of our stand-alone products.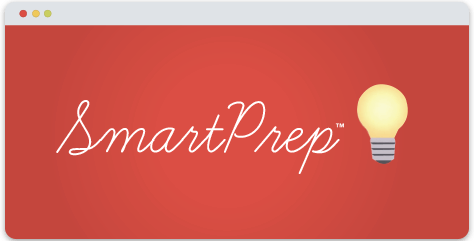 SmartPrep Tutorial
$189
Pretest to know where you stand before you study

Personalized study plan based on pretest results

Posttest to determine your TEAS readiness

Over 650 review questions

65 in-depth lessons, including concept videos, images, glossary, and links to additional learning

Proven to improve score by 7.5% points on average
Best if you
Are taking the TEAS again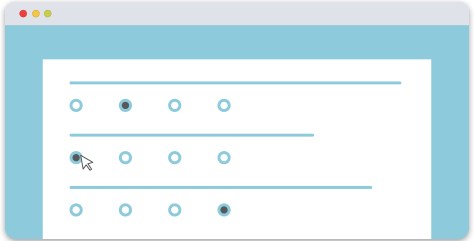 Online Practice Assessment
$50
Includes same drop-down calculator, timer, and number of questions as the actual exam

Two versions available: Practice Assessment Form B or Practice Assessment Form C

150 questions per assessment

Detailed rationales for right and wrong answers

End-of-assessment score report with focus areas linked to study manual sections
Best if you
Are looking for a quick, basic review
for the exam and/or have already
completed prerequisites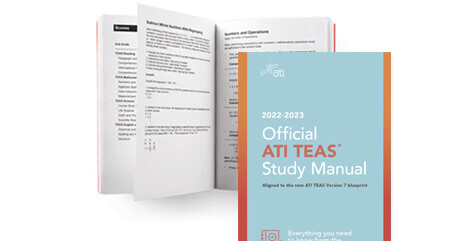 Study Manual
$25
Free ground shipping with coupon
Now available in a printed format or eBook

Comprehensive study manual based on the TEAS exam

Covers 4 subjects: Reading, Mathematics, Science, English + Language Usage

Full-length, comprehensive practice test with official scoring table

325 end-of-section quiz questions

4 full-length, end-of-unit quizzes

Practice problems with examples,
images, and explanatory answer keys

Key terms defined throughout manual

Prep strategies to pass the TEAS
Best if you
Want a comprehensive study guide directly aligned with the TEAS Exam
Study with ATI, the
creator of the TEAS.
Like any test you take, studying beforehand will boost your chances for success. But, approximately 40% of students must take the TEAS more than once, so prepping for the TEAS isn't just helpful; it's crucial.
We created the TEAS and then developed a variety of prep products to help you pass the exam the first time and earn the score you need.
Most comprehensive
prep on the market

All questions and formats
based on the actual exam

Customized products
for every level of prep

Online and printed
materials for every
type of learner

Individual products and
packages available for
purchase

Prep materials cover
all content areas
featured on exam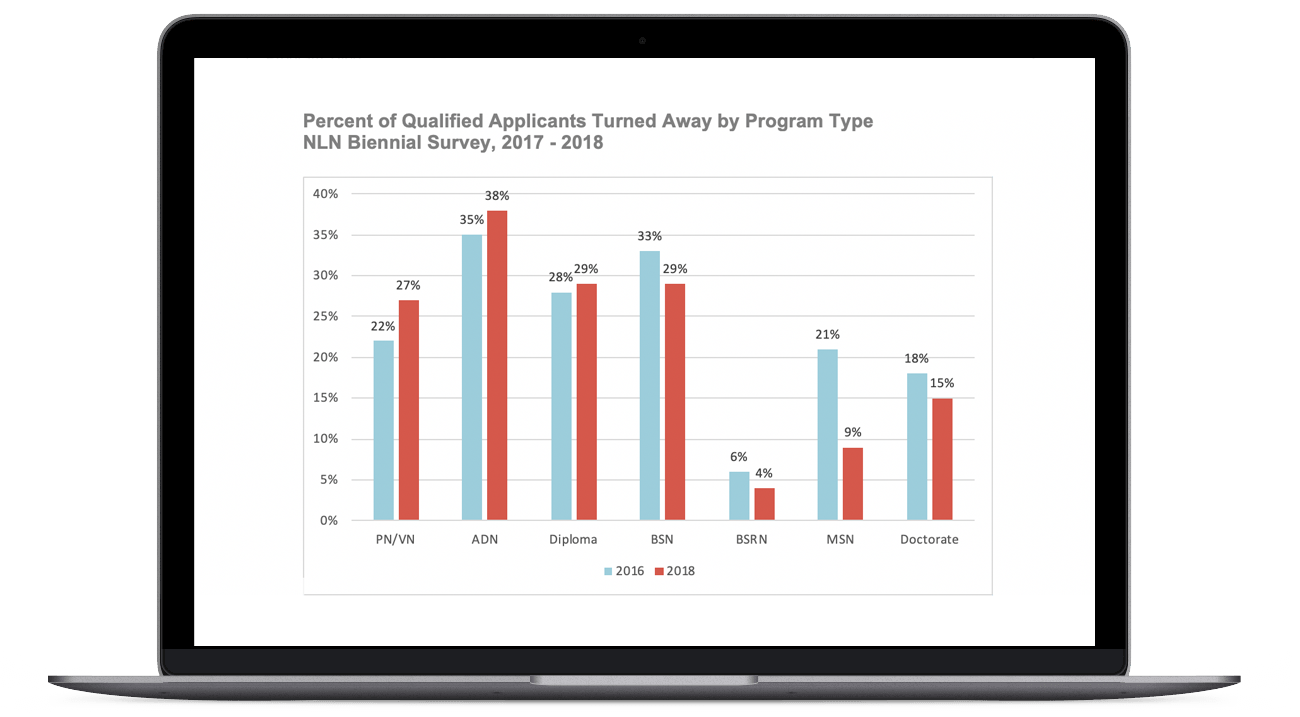 Don't just prep to pass. Prep to earn your highest score.
Passing the TEAS is a key component of getting into nursing and allied health schools, but 30% of qualified applicants are turned away from ADN, Diploma, and BSN programs. Because it's a comprehensive exam, you'll be tested on four different subject areas, so thorough preparation is crucial. We recommend allowing at least 6 weeks of preparation prior to taking the TEAS. On a tighter schedule? Don't worry; we have solutions that fit any timeline.

We help more than 50,000 students
prepare for the TEAS each year.
Read what students say about studying with ATI.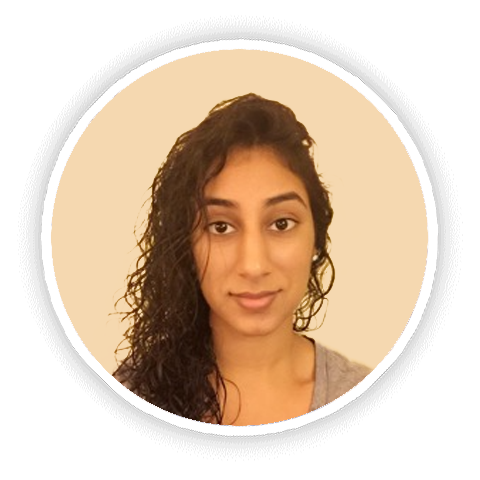 "These materials from ATI not only helped me to figure out how I should prioritize my studies, but they also gave me the confidence that I needed to perform well on this test. As someone with student loans, I think twice about everything that I choose to spend my money on; however, when I purchased these prep materials, I saw the purchase as an investment in my future. And now as a current nursing school student in my first semester, I am happy to say that it more than paid off!"
Sabiha K.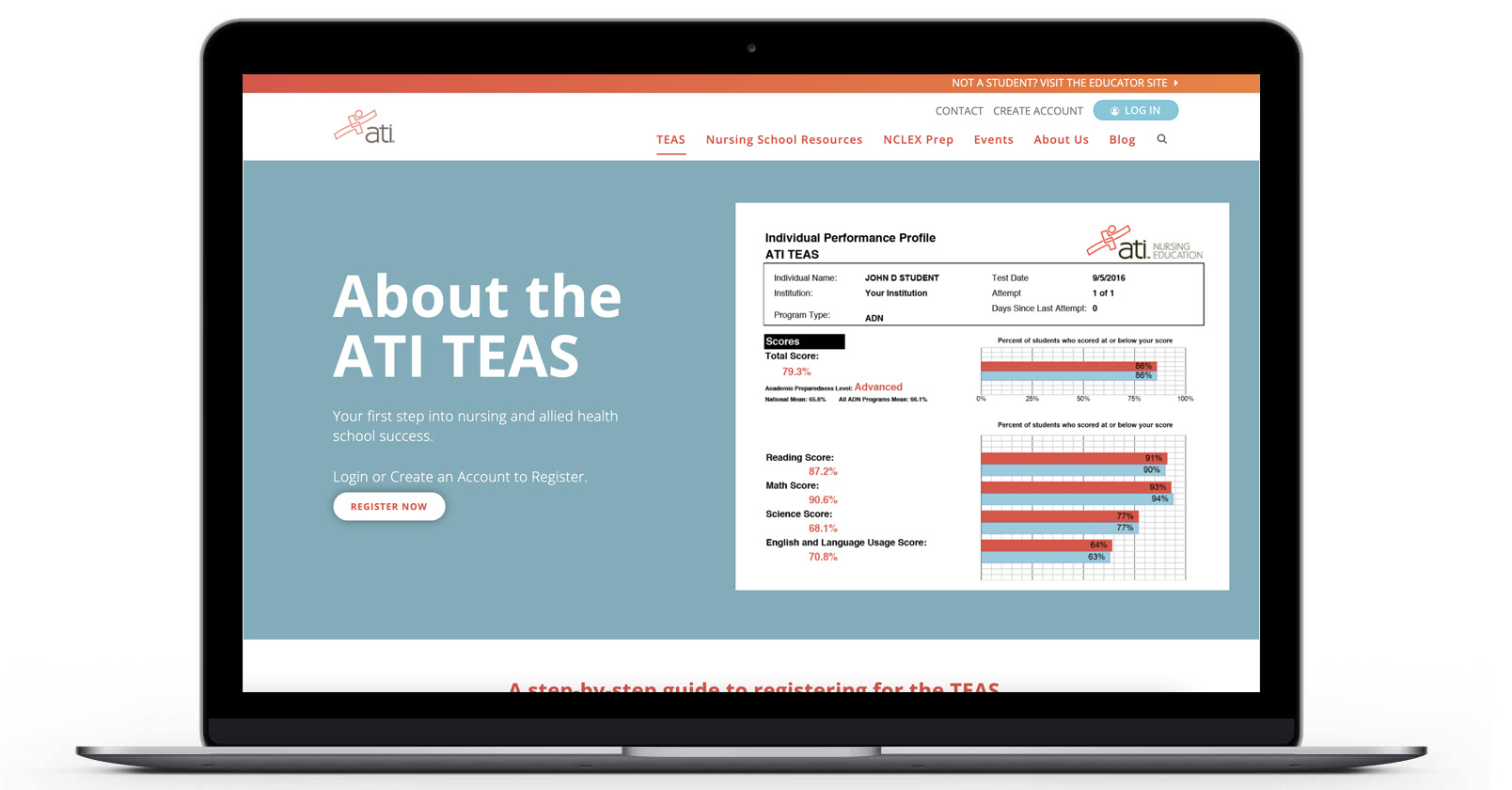 Register for the TEAS.
Most likely, you've been asked to take the TEAS (Test of Essential Academic Skills) as part of your basic admissions requirements for nursing or allied health school. Step 1 of taking the TEAS is registering for your test date, time, and location.
One more thing; before you begin the registration process, contact the school to which you are applying to find out whether you should register for the TEAS through the institution either online or on-campus, online via ATI, or at a PSI testing center.
Free TEAS resources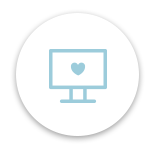 10 FAQs about the TEAS Exam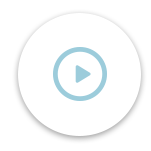 TEAS reviewed! Live prep questions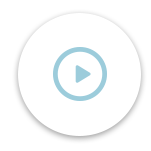 What to expect when taking an online TEAS Exam