We hope you had a restful and rejuvenating summer, because it's now time to refresh your fall curriculum! Dive in and discover the updates ATI has been perfecting to ensure a successful school year!
Invigorate your Next Gen NCLEX knowledge
Your incoming fall 2021 cohort will be the first to sit for the Next Gen NCLEX® in 2023. By the time they take the exam, they'll be riding a wave of confidence and competence when you use these ATI solutions to help them prepare:
Custom Assessment Builder // Ask your Client Executive about early access!
Create your own Next Gen item types and case studies or use prebuilt ones for your in-house assessments. Step-by-step guidance within the tool will teach you how!
Content Mastery Series assessments
Get a jump on Next Gen NCLEX item types. You'll have access to them in the CMS practice and proctored assessments starting in fall 2021 and kicking off with Fundamentals and Mental Health.
Scoring & reporting
CAB and CMS assessments now include updated scoring options — including partial credit + items worth more than 1 point — and reporting on the 6 functions of clinical judgment.
Next Gen item writing workshops // Ask your Client Executive about registering!
2 days. 8 CNEs. Learn how to create Next Gen NCLEX case study items. 
Sept. 7-8
Oct. 28-29
Nov. 4-5
ATI's Guidebook to Next Gen NCLEX
Discover the only reference you'll need to fully comprehend the new version of this exam.
Download the Guidebook
Resuscitate your curriculum with refreshed tools
Log in to your Faculty Portal to check out the changes!
EHR Tutor
EHR Tutor is now easier than ever to use. You'll find new features such as:
Bookmarking favorite patient charts
Patient chart and activity library filtering
50+ new charts, including "COVID-style" cases with lesson plans
Ability to document sex-assigned-at-birth, gender identity, and pronouns.
Engage Fundamentals
Goodbye, textbook! The first of our new series of fully interactive learning modules is ready for you to implement with your new fall cohort.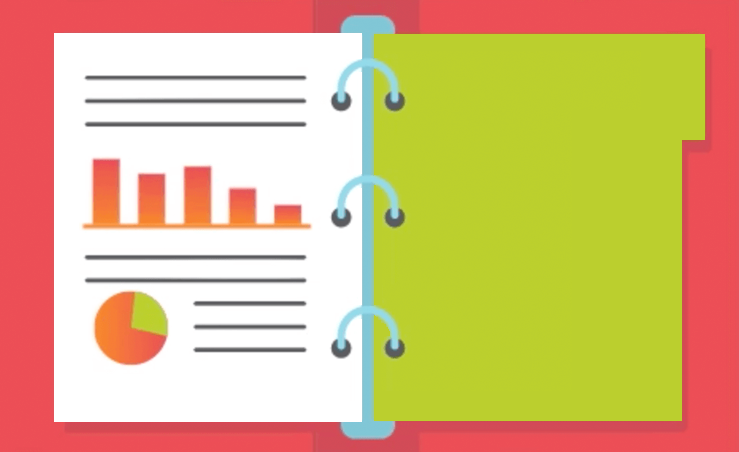 On the horizon. Product-launch details coming soon!
Sailing your way this fall
Telehealth for Nurse's Touch: The Communicator
Using 2 virtual cases, students can now practice communicating with clients via a telehealth visit. Scenarios are centered around:
HealthAssess 2.0
We're dialing it up a notch with some exciting enhancements, including new features for existing modules and the addition of 8 Virtual Focused Assessments with individual body systems.
Online Clinical Plans
Along with updates to today's plans to incorporate new and updated ATI solutions, this fall we're adding new plans that allow you to replace lost community health clinical hours.
Pulse
Track student performance more accurately with new updates to Pulse:
A new layout with clearer organization to give you the data you need and want more efficiently
The ability to predict student performance on proctored Content Mastery Series assessments
Data-backed recommendations with learning activities to improve student performance
Tracking Pulse scores for custom groups and course cohorts (in addition to graduation cohorts).
TEAS update
It's time for the ATI TEAS blueprint to version 7 to splash down! Look for new test forms in June 2022 aligned to the new blueprint, followed by newly aligned TEAS prep solutions in late February 2022.
Visit atiteas.info
Redesigned, reengineered, and revitalized
Dosage Calculation: Assessment ID changes
We removed all references to Zantac from the Dosage Calculation assessments, which required us to update some assessment IDs. Be sure to doublecheck your assessment ID before administering one of these assessments.
Video Case Studies: 1.0 retirement
With VCS 2.0 now available, VCS 1.0 has been removed from student accounts. However, they will still have access to reporting in "My Results," and you can access 1.0 reporting in "Quick Reports." No further action is required on your behalf.
NCLEX Experience 1.0 retirement
The new NCLEX Experiences launched earlier this year, so version 1.0 has been removed from student accounts. Students will still have access to reporting, however, in "My Results." Plus, you can continue to access 1.0 reporting in "Quick Reports." No further action is required on your behalf.
Upcoming happenings to hone your skills
4 free consulting workshops (worth up to 7.5 CNEs)
Best practices for online teaching and learning
Creating successful online simulation experiences
Faculty resilience
Best practices using ATI data in program evaluation.
NGN: Next-level guidance webinar series
Join us for a 2-part series to learn more about the Next Generation NCLEX and the ATI tools available to prepare your students.
​Part 1) Preparing for Next Gen NCLEX (1 contact hour)
Part 1 will provide a helpful understanding of why the NCSBN determined the need for a new exam. You'll gain details about the key elements you need to know to start preparing for this new version.

Explore the importance of developing clinical judgment in preparation for Next Gen NCLEX and clinical practice.
Examine Next Gen NCLEX item types.
Discuss scoring methods for Next Gen NCLEX items.

Part 2) Preparing for Next Gen NCLEX: ATI tools for success
Part 2 will be a deep dive into explore teaching techniques and strategies that support the development of clinical judgment. Also, learn how ATI products support you and your students.

Discuss active-learning strategies supporting the development of clinical judgment that you can immediately use in the classroom!
Review the ATI products currently available to support you in teaching and assessing clinical judgment.
Review scoring options of NCLEX Next Gen items.
Receive new ATI resources for reference after the webinar.
National Nurse Educator Summit // Oct. 17-20, 2021
Join us — in person! — for sessions related to clinical judgment, the Next Gen NCLEX, and other hot topics in nursing education!